Okemo – A Delicious Ski Adventure!
When I try to recall my first visit to Okemo, all I can remember is my introduction to the Waffle Cabin.
The Waffle Cabin® has been around over a decade, and can be found at ski resorts throughout New England, but last winter I was amazed to discover the concept of ski-thru treats. I'll admit that I still get a thrill out of dining at mountain top cafés, but this was even better.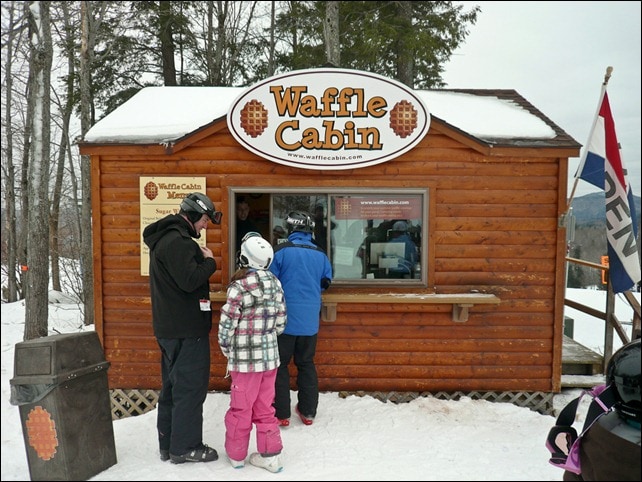 Located at the bottom of the Black Ridge triple chairlift, the heavenly scent of waffles slathered in chocolate draws you in. And knowing that you have worked off a few calories on ski runs, who could resist? The secret ingredient in the Belgium Waffles is pearl sugar, but even armed with that knowledge, there is no way to replicate the recipe for a delicious family adventure.
A day at Okemo starts with easy drop-off parking.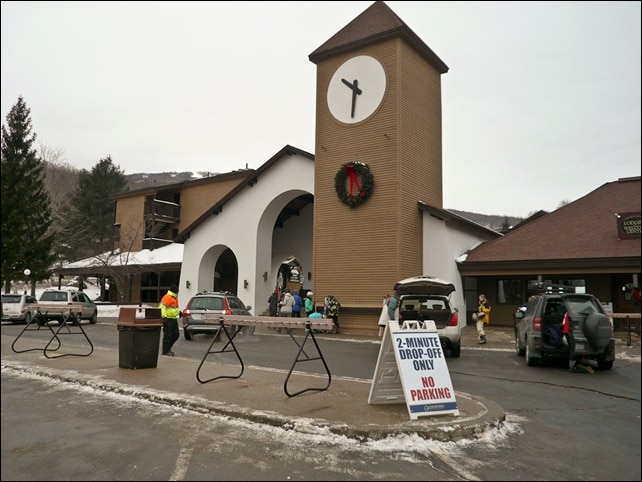 Free WiFi, Arcade, and Gourmet Coffee make for a pleasant lodge experience.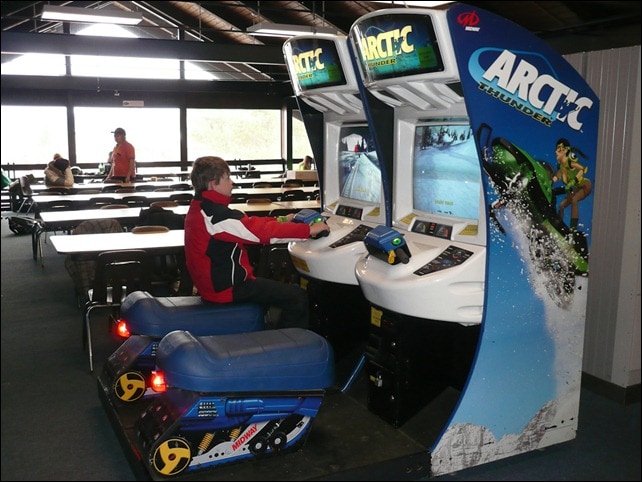 Okemo slopes seem to go on, and on, and on. But I had to wonder at some of the names.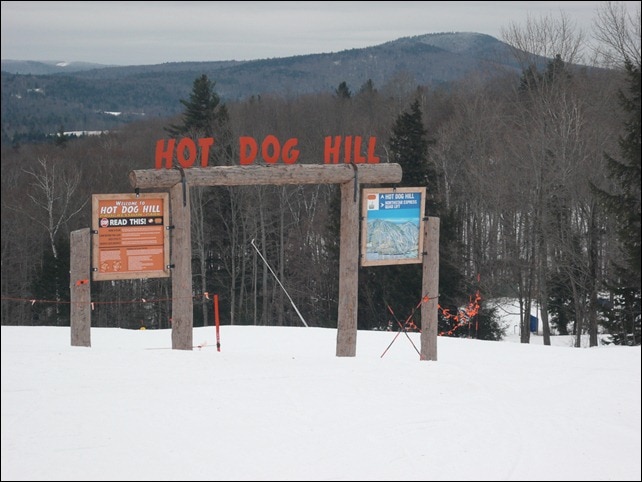 And Signage.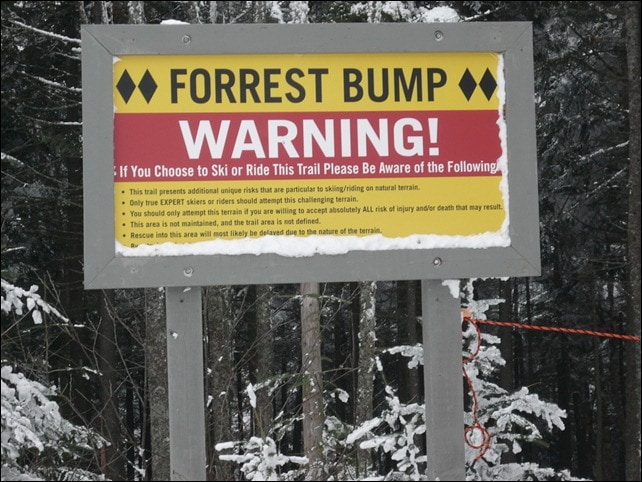 The Loading Conveyor was cool.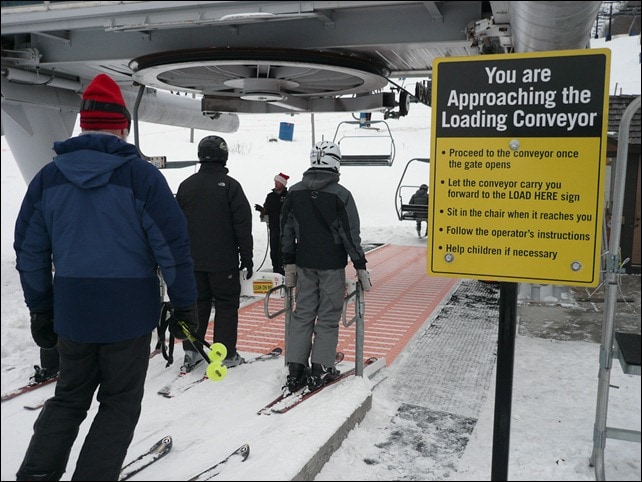 Other than that, our day trip to Okemo is a blur because it all paled next to the waffles.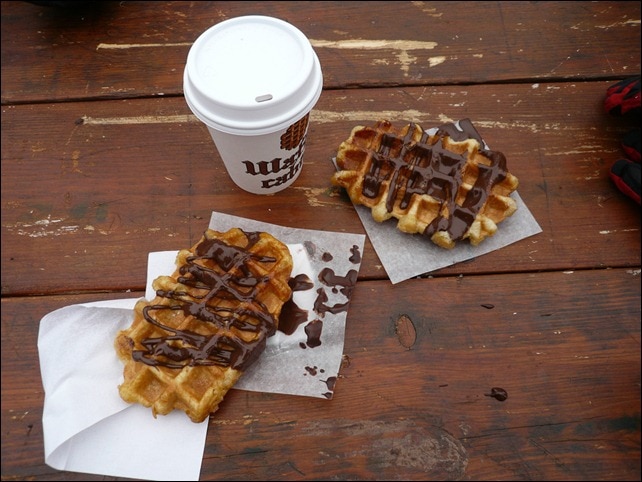 More Waffle Cabin ski resort locations:
Windham (NY)
Holiday Valley (NY)
Nashoba Valley (MA)
Wachusett (MA)
Bolton Valley (VT)
Stowe (VT)
Sugarbush (VT)
Killington (VT)
Pico (VT)
Stratton (VT)
Mount Snow (VT)
Waterville Valley (NH)
Go Do It!
Okemo Mountain Resort
77 Okemo Ridge Road Ludlow, VT 24 hour SnowLine: (802) 228-5222 Driving: 2:05 minutes from Albany, NY.
You Might Like: