About Albany Kid Family Travel
Albany Kid is a family travel blog where you will find ideas for interest-led trips, and the expert advice to make those dreams a reality. Based midway between Boston and New York City, the online guide began as a resource for school, homeschool and youth groups in New York's Capital Region. Albany Kid now reaches an international audience looking for things to do with kids, family-friendly hotel reviews, and tips for the most rewarding vacations.
Meet the Team: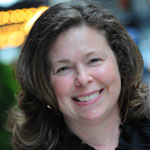 Founding Editor – Sandra Foyt inspires lifelong-learners to change the world. A former education advocate and enrichment coach, she lived in Buenos Aires, Puerto Rico, the Virgin Islands, Washington, D.C., New York City, and Southern California before settling in Northeast NY with two teens, an outdoorsy husband, and a well-indulged Chocolate Lab. Sandra contributes to Being Latino , and her portfolio appears at www.SandraFoyt.com. Email: sandrafoyt@albanykid.com; Twitter @SandraFoyt; LinkedIn: SandraFoyt.
Cie McCullough Buschle is a freelance travel and history writer. Cie has been to all fifty states, and, using Albany as a starting point, has driven to Alaska and Guatemala. She loves researching history through everyday objects, and specializes in finding the unique and little known background stories to the places she visits. Cie is also a fan of way cool science, and her hobbies include photography, pottery hand-building and Young Adult speculative fiction. Cie has two kids and a three year old puppy named Einstein. Find her stories at www.CieMcC.com or email Cie at CieMcCB (at) gmail.com
Gina Martin lives in Coxsackie NY with her husband, their two children, and an assortment of Rottweilers and cats. Gina has been a homeschooling parent since 2003, and is also proud parent of a Tech Valley High School student. Gina is the creator of ModSchooler, her blog about 21st -century learning and fun, and is a contributor to From Scratch Club writing on food and food policy. As lifelong learners, Gina and her tween and teen kids like to go off the beaten path to explore quirky travel destinations, unusual cuisine, and all things geeky. Email: GinaMartin@AlbanyKid.com, twitter: @GinaMartinBlogs
Adrienne Veglia Mazeau lives outside of Albany, NY with her archaeologist husband, creative school age daughter and a very active toddler.  When not dreaming about where to take her family next she works as a Fiscal Policy Analyst for New York State.  Adrienne can also be found writing about balancing a family, career and travel on her blog Wandering Working Mom. Email: AdrienneVegliaMazeau@AlbanyKid.com, Twitter: @AdrienneVMazeau and @WandWorkMom
As C.P. Cavafy expressed in Ithaka, a poem inspired by the Odyssey, we "hope the voyage is a long one, full of adventure, full of discovery."