Albany Kid is a family travel blog where you will find ideas for interest-led trips, and the expert advice to make those dreams a reality.
Meet the Team: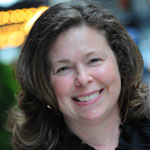 Founding Publisher – Sandra Foyt is a storyteller, road trip junkie, and award-winning photographer. A veteran of many cross-country road trips, she drove Route 66, the Lincoln Highway, the fossil freeway, the extraterrestrial highway, and even "the loneliest road in America."
Originally from the US Virgin Islands, but based in Albany, New York for over twenty years, Sandra covers the Caribbean and other romantic getaway destinations on GetawayMavens.com.
Find her stock photography on Alamy or Shutterstock, and prints on Fine Art America. Sandra is a member of the Society of American Travel Writers (SATW,) the North American Travel Journalists Associations (NATJA,) and the Professional Photographers of America (PPA.)
As C.P. Cavafy expressed in Ithaka, a poem inspired by the Odyssey, we "hope the voyage is a long one, full of adventure, full of discovery."