If you've been asking where to find a ski boot fitting near me, we've got you covered! Skiing is one of the most exhilarating winter activities, but it's also one of the most physically demanding. To make the most out of your time on the slopes, it's essential to have properly fitted ski boots. Ill-fitting ski boots can lead to discomfort, and injury, and can even hinder your performance on the mountain.
And boot fittings aren't just for new boots. Older boots can get a new lease on life with just a few adjustments. And if you've had any kind of foot surgery, a new boot fitting is essential.
Fortunately, there are many ski boot fitting services available near Albany NY that can help ensure you have the perfect fit.
How Should Ski Boots Fit?
Ski boots should fit snugly but not uncomfortably tight, with no extra room inside the boot. The toes should be able to wiggle slightly, but not lift up from the sole of the boot. The heel should be firmly in place, with no slipping or movement, and the calf should be snugly held by the boot's cuff.
A well-fitting ski boot should provide support and control while also allowing for proper circulation and warmth. Properly fitted ski boots can help prevent injuries, improve performance, and enhance overall comfort on the slopes.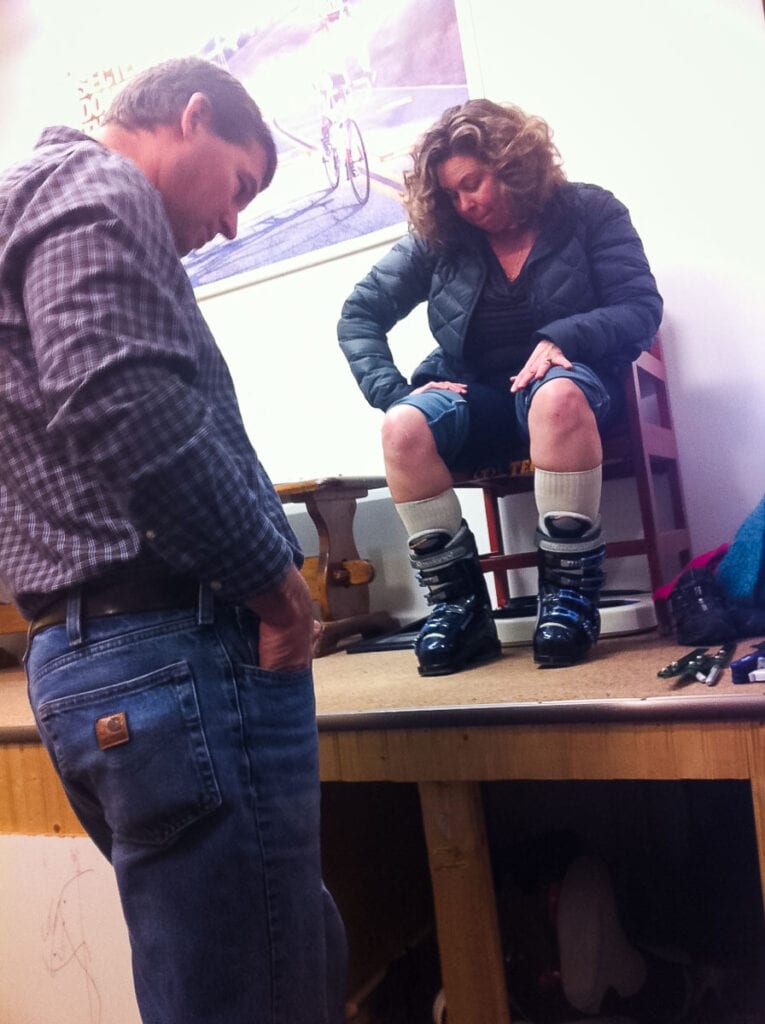 Ski Boot Fitting
To find boot fitters around the United States, check www.bootfitters.com for listings, tips, and ski boot reviews. Here is where to get boots fitted near Albany in New York and New England.
New York:
Massachusetts:
Ski Stop – 256 Washington St., Westwood, MA 02090 (781) 329-3616
MTNside Boot Fit Center – Wachusetts Mountain 499 Mountain Road, Princeton, MA 01541 (978) 464-2626.
Vermont:
And here is a great boot fitting video, found on the Hunter Mountain Competition Team blog, with U.S. Ski Team World Cup technician and equipment specialist Matt Schiller explaining proper boot fit and flex for young athletes.
You Might Like: