Copper Mountain Caters to Ski Athletes (and their Families!)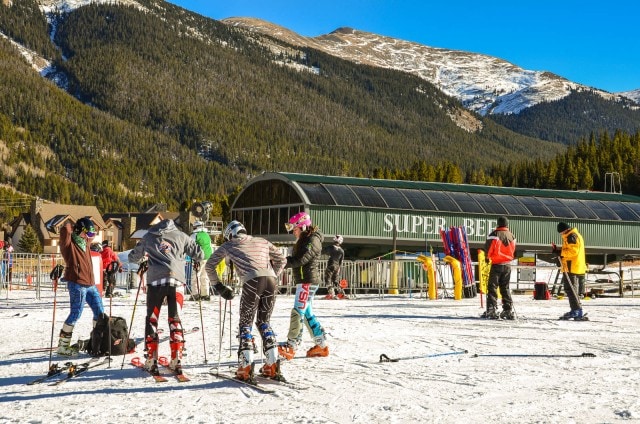 While most ski resorts wait for snow to cover trails, Copper Mountain in Colorado welcomes the U.S. Ski Team to train at a speed center described as a "game changer for U.S. athletes." Though this is undoubtably of benefit to World Cup contenders and Olympic hopefuls, even more impressive is what the ski resort offers the next generation of ski athletes. During the Thanksgiving break, my family accompanied my 16-year-old daughter Kayla as she attended a ski camp run by U.S. Elite Camps. As a result, I had a unique opportunity to witness what young athletes and their families can find at this impressive winter vacation destination.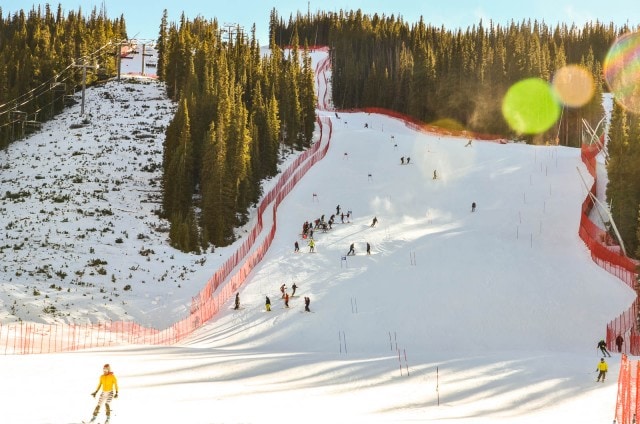 Celebrity Sightings
There is little that is more inspirational to an aspiring alpine racer than meeting one of their heroes, except, perhaps, seeing them in action. One of the most exciting moments of Kayla's week at Copper was spotting Olympic Gold Medalist Lindsey Vonn racing down the trail next to hers, but this was far from a singular occurrence. Those willing to position themselves near the Super Bee lift, where the U.S. ski team's downhill race course bottoms out, have ample opportunity to see elite skiers zooming to a finish.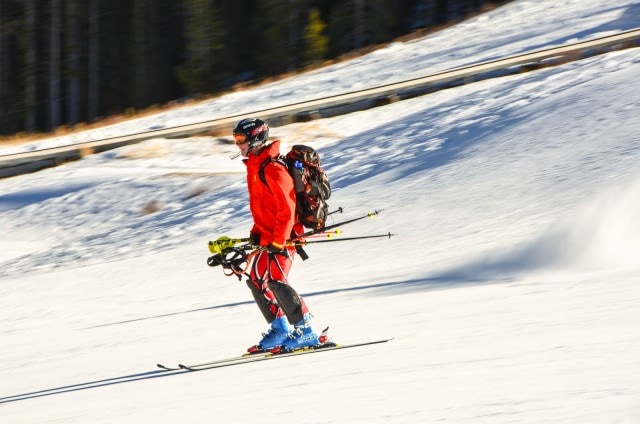 Even after the U.S. Ski Team's early season runs, champion skiers and snowboarders can still be found at Copper Mountain as teams from around the world come to train at the speed center. And that's not to mention the guaranteed sightings when Copper hosts major events in the U.S. Sprint Grand Prix tour, NorAm Speed Series, USASA National Championships, or the U.S. Alpine Championships.
Ski Lessons at Copper Mountain
For the youngest skiers, or those new to the sport, it almost goes without saying that ski lessons are a must. My pal, Jennifer Close, a recent Colorado transplant and family travel blogger, explains why ski lessons are worth the expense–because even for budget travelers, they help you make the most of time on the slopes. But what about those skiers who have already mastered how to tackle all sorts of ski conditions, how do they take skiing to the next level?
Copper Mountain offer a number of competition training programs including: Club Racing and Custom Race Camps; Masters Skiing Program, Village Race Series, Public Race Arena and NASTAR, and Copper Bordercross Training Program. And because Copper Mountain is an exceptional place to train ski athletes, a number of race programs from around the country plan ski camps and clinics.
Indoor Ski Jump – Woodward at Copper – Copper Mountain, CO
The Barn – Woodward at Copper 
Hands down, the highlight of my 13-year-old son Alex's ski vacation was tackling a ski jump at The Barn, an indoor snowboard and ski training facility with trampolines, foam pits and Snowflex jumps. A first of its kind, The Barn is part of Woodward at Copper, one of a number of sports camps also found in California, Pennsylvania, and China that feature year-round programs and summer camps in snowboard and freeskiing, as well as: BMX, cheer, gymnastics, inline skating, skateboarding, and even digital media.
Alex signed up for a 2-hour session on a midweek evening, when we figured he might start to need a break from the slopes. Which was a smart strategy, if only he hadn't realized how much fun this was going to be. In that one session, which included a mandatory 1:45 minute training session, he went from learning how to do a jump without skis–on the gymnastics mat, and then into a foam pit–before tacking a steep slope covered in what looked like the soft side of Velcro.
Travel Tip – Minimum age is 8. You provide your own ski or snowboard equipment for indoor jumps.
Spa Treatments for Kids
Visitors booking Copper Mountain lodging enjoy complementary use of the Athletic Club, which includes a pool, hot tubs, steam rooms, sauna, and fitness equipment. Everyone else can purchase a day pass or multi-use pass card. My daughter enjoyed full use of the facilities as her ski camp scheduled evening activities, including pool time and Wallyball sessions.
If our days and nights hadn't been fully booked, Kayla would have loved to sign up for the Pampered Teen Spa Package–50 min. Purifying Facial & 25 min. Swedish Massage for $125. Children as young as 7-years-old are booking spa treatments, with younger kids leaning more to getting massages (vs. facials.) Cynthia Finlan, the Athletic Club Supervisor, says that more and more parents are swearing by the "therapeutic benefits of massage for relieving toxins" that can lead to soreness and prevent optimal performance.
What to Eat at Copper Mountain
We saved a bundle on dining out by sticking to heat-and-serve meals and quick-to-prepare items such as our easy pasta recipe. On Thanksgiving, we joined the ski camp's athletes, coaches, and families at a traditional holiday banquet. And for a special splurge, we enjoyed a night of fondue, Bavarian dancing, and twilight gondola rides at Keystone's Der Fondue Chessel (culminating a day trip to the nearby ski resort.)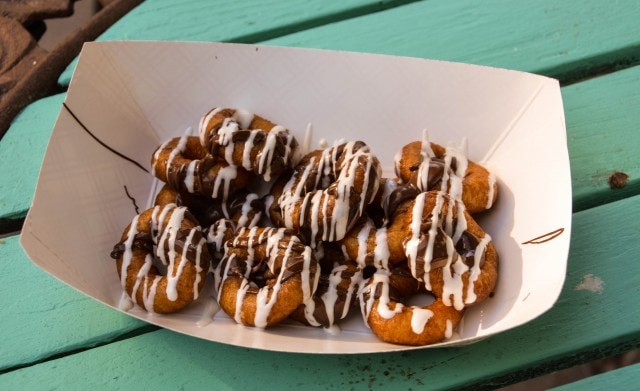 The one culinary delicacy that we HAD to sample at Copper Mountain were the fabled Sugar Lips Mini Donuts, whose substantial appeal includes watching the owner fry up a fresh batch of melt-in-your mouth yumminess right in front of your eyes.
Where We Stayed at Copper Mountain
I like to think that we saved a few bucks by renting an apartment via VROB.com. Our 2-bedroom condo was fine, a little dated and lacking in any special amenities, but certainly sufficient for our needs. Because it was so early in the season, the discounted rate worked out to about $170/night for seven nights. The downside was that our condo was situated in Copper Mountain's East Village, which is serviced by the Super Bee lift–closed to the public during the U.S. Ski Team's training weeks.
Getting to Copper Mountain
In good weather, Copper Mountain is a surprisingly easy 1:45 minute drive from Denver International Airport along a 2-3 lane highway. For our family of 5 (including my mother-in-law,) I rented an SUV via HotWire.com. The great thing about HotWire.com is that you can get a really good price; in this case, we rented a Jeep Grand Cherokee or similar sized car at a rate of $520/9 days. The drawback is you don't know exactly what kind of car that you're getting until you get there. In our case, I underestimated the car size needed to accomodate our family and all our ski gear and ended up upgrading to a Chevy Suburban. For future car rentals, we might look into getting a car with a car rack, but my husband is fairly adamant about not exposing expensive racing skis to the elements.
Luckily, even with the bigger vehicle, we never had to squeeze in everybody & everything into the SUV. Kayla traveled ahead with the ski camp van, and my husband returned via the Summit Express Airport  Shuttle.
Looking ahead to next year, it's highly likely that we'll repeat our Thanksgiving ski trip to Copper Mountain. Kayla's racing form improved significantly over the ski camp week, giving her a decided boost at the onset of the season. Since I missed skiing at Copper due to surgical recovery, I'm eager to check out the slopes myself. And Copper Mountain is one of the most reliable ski resorts for good snow during Thanksgiving, in addition to being a fun destination for a winter family vacation all season long.
Recommended Reading: