The Capital Region and New York's Tech Valley has long been a haven for industry, with one of the first among them being the industry of farming.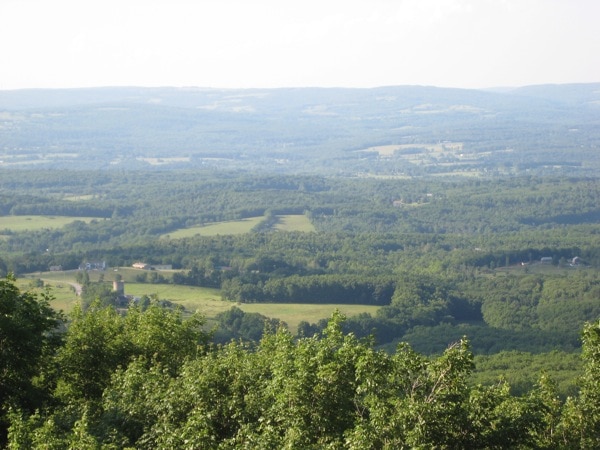 With a resurgence of interest in slow food, and locavore clubs, small local farms in our area are finding plenty of interest in their wares. Going on a farm tour is a really fun way for a family to take a nice day trip and to get to know the bounty offered by our local farmers.
We're just getting started with this list, and will be adding to it as we find more good things that are going on. If you know of a farm or a tour of several farms that isn't included here, please let us know so we can add it!
Farm Tour roundup for Albany NY's Capital Region and Tech Valley:
20th Annual Washington County NY Fiber Tour – Saturday 4/28 and Sunday 4/29, free!
Baby Animal Days – May 5th-20th at Indian Ladder Farms, Altamont, NY.
Equine Advocates Horse Sanctuary – Chatham, Columbia County NY – Open Day schedule, the next one is in May and they go through October (click link), self-guided tour of the horse rescue with dates once per month. Bring a picnic lunch and meet the residents!
Summer Farm Science Camp at Lazy S Ranch – Cornwallville, Greene County NY. Not a tour exactly, but a cool day camp for kids entering 1st to 5th grades that explores farming and food from a scientific point of view. Weekly, in July. Click link for info.
The Cheese Tour – Washington County NY. Saturday 9/8 and Sunday 9/9. Glorious cheeses of all types at several different farms!
Heather Ridge Farm – Preston Hollow, Albany County NY. Heather Ridge Farm raises pigs, cattle, sheep,and goats naturally and has a farm store and The Bee's Knees Cafe that's open year round. Farm tours on weekends in July, August and other times, click link for info and reservations.
Hawthorne Valley Farm – Ghent, Columbia County NY. A 400 acre "biodynamic" farm, offers a wide range of tours, tastings and day trips. Email info@hawthornevalleyfarm.org, or call 518-672-7500 x 231 for info and registration.
Kinderhook Farm – Kinderhook, Columbia County NY. Bring the whole family to come see our baby chicks, calves and soon to be born lambs, help collect some eggs from our mobile chicken coops and meet our 2012 farm crew! Tours on weekends from 11-3, click link for contact info to sign up.
Dakota Ridge Farm Llamas and Horses – Ballston Spa, Saratoga County NY. Tours (about ½ hour long) and hikes (with your own personal llama!) available, for pricing and reservations click link for contact info.
Nettle Meadow Farm and Sanctuary – Thurman, Warren County NY. Nettle Meadow Farm is a 50 acre goat and sheep dairy and cheese company producing artisan cheeses that have been reviewed in the Los Angeles Times.For tour info, click the link.
You might like: