There's one good thing about rainy days–waterfalls. New York has many waterfalls, including the spectacular ones found at Niagara Falls. But in New York's Capital Region, we're lucky to have the impressive waterfalls of the historic Indian Ladder Trail in Thatcher Park.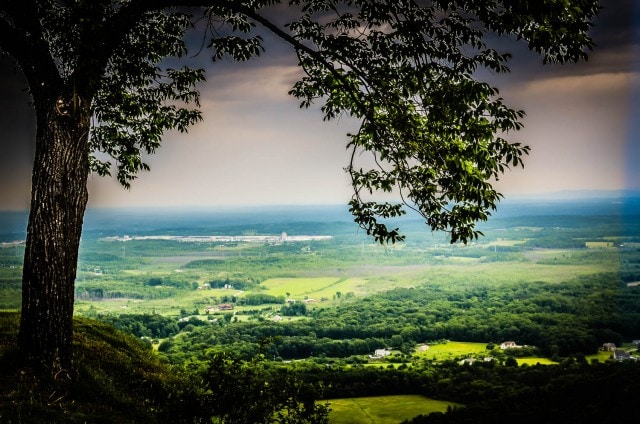 What a scenic overlook!
On a clear day you can see Vermont's Green Mountains from the Heldeberg Escarpment overlook at the parking lot just past Glen Doone picnic area in John Boyd Thatcher State Park. Forgot to pack a picnic? No worries.  A cash-only concession at the overlook sells hot dogs, hamburgers, and cheesy fries. Open daily, 11am-7pm. We quickly bypassed both view and food stand in search of the fabled Indian Ladder trail.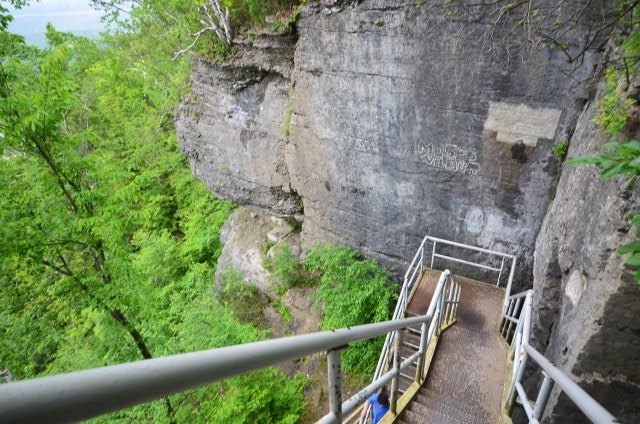 Finding the Indian Ladder Trail
The 3.5 mile Indian Ladder trail hike is easy, along a level course; but to get to the trail, you have to climb down steep and slippery metal stairs.
This is immediately followed by stooping under a low-handing rock tunnel. Short people have the advantage here. But I didn't mind. Not when the payoff was the glorious Minelot Falls cascading over limestone cliffs.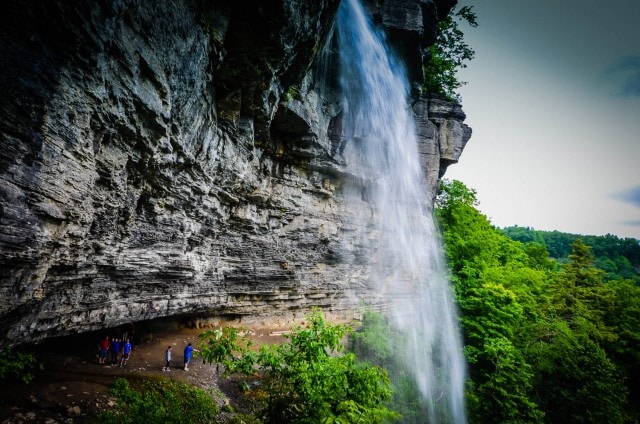 Seeing the water falling over the natural shelter, it's easy to imagine Mohawk Iroquois taking refuge 400 years ago. And to understand why this is a fitting terminus to the Long Path trail that stretches from the George Washington Bridge in New York City, ending at Thacher Park, a distance of 347.35 miles.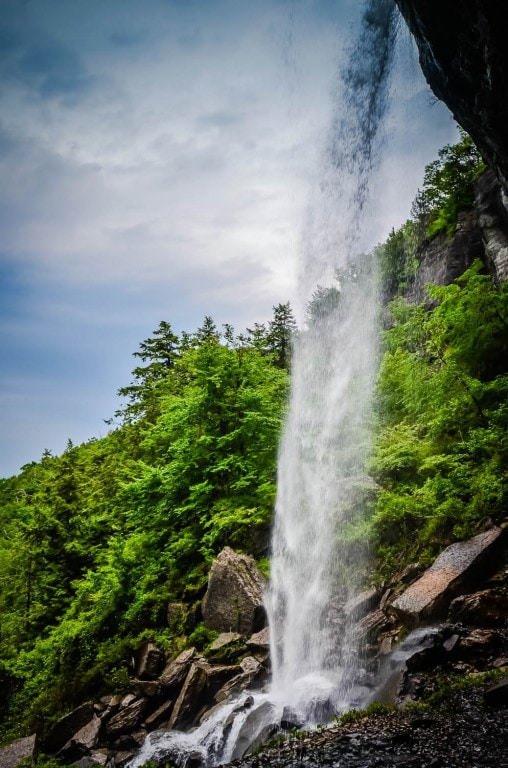 Find It!
Indian Ladder Trail John Boyd Thatcher State Park  1 Hailes Cave Road Vorheesville, NY  12186 518-772- 1237 See
NYS Park website
for more information, including Geocache program.
Want to find more hiking spots? Check out our list of family friendly hikes in New York.