The Perfected Family Travel Packing List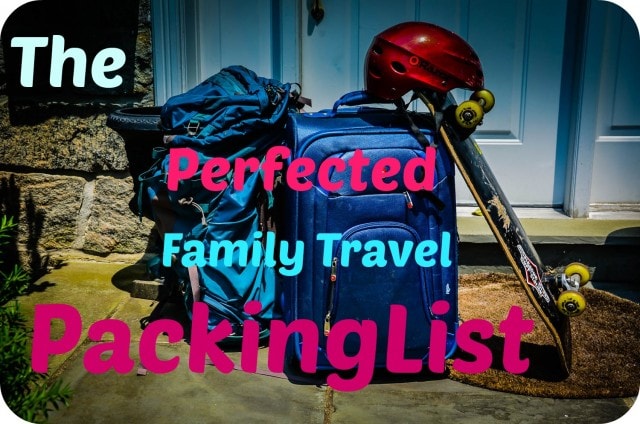 It gets easier to come up with a packing list for a summer-long cross-country road trip when you've done it a few times. I have a pretty good idea of what I will actually use, and what will clutter up the car.
The first time I took the kids on my own across the USA, our super-sized Suburban was loaded with a maximum-sized roof carrier and yet the main compartment was so full I couldn't see out the back. By the time we arrived at my friend's home in California, I was ready to give it all away. We ended up donating the big items, including a large cooler, and  shipping half our wardrobe home. And we still had a full vehicle.
The next summer we only packed the bare minimum to scoot across the country with the maximum number of passengers. That was bare bones packing, and meant that we weren't equipped for many outdoor adventures such as backpacking with kids (one of my all-time favorite ways to experience national parks.) And I was stuck wearing the same two pairs of shoes–all summer long. Now, I'm taking a more relaxed approach to packing.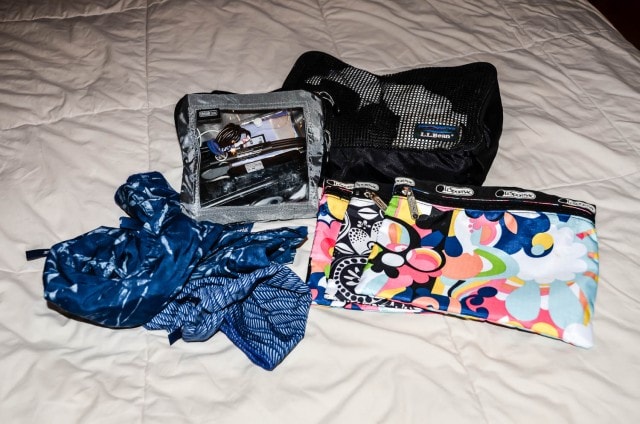 First, Alex and I went through our closets to give away anything that doesn't fit or which isn't fit to be worn. He's thirteen and growing, so hardly anything fits. I put on weight after foot surgery last fall, so hardly anything fits either. But instead of rushing out to fill our wardrobe gaps, I'm just making sure that we have enough outfits to cover us for the next few days since I know we'll pass excellent shops along the way.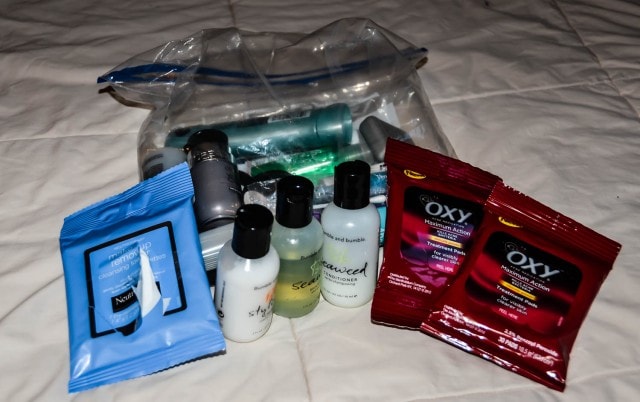 Our car fridge conked out? No problem. Instead of frantically searching for a replacement, I'll wait until we pass a Love's truck stop. They carry everything for living out of a car, including a number of items I didn't even know existed. My tent has "disappeared" from the garage (damn those gremlins!) I'll wait till we get to REI (a store that's not found near Albany) so that I can use my dividend rewards on the perfect replacement.
Our final perfected packing list ends up being a work in progress.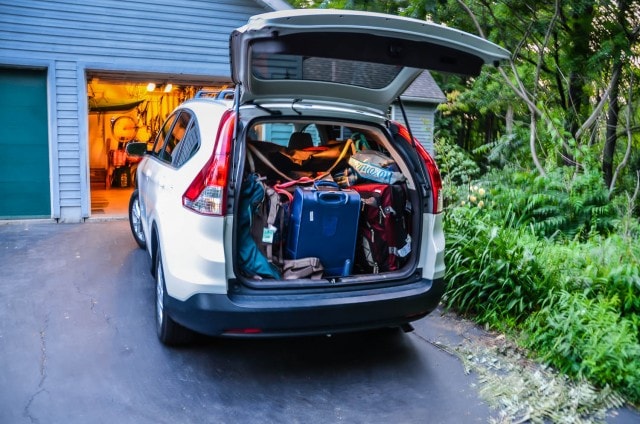 Perfected Packing List
Individual Packing List:
1-2 Dressier outfits (include necessary accessories & footwear)

1-2 pair of jeans
1-2 pair of hiking pants (I have a pair of black ISIS Portofino pants that are comfortable and easy to wash & dry by hand, and yet dressy enough for dinner out. Hiking pants that convert to capris or shorts are also handy.)
2-3 shorts and/or skirts
1-2 long-sleeve hiking shirts with UV protection
5+ T-shirts (some cotton T's, but 2-3 fast-wicking shirts that can be washed & hung dry overnight)
Under garments (varies between family members, my collection includes camisoles for wearing under hiking shirts)
Toiletries (We each carry our own Ziploc with travel-size cosmetics; here is where we use up our collection of hotel amenities.)
Hiking Boots
Hiking Socks (3-5 pairs, enough for a 3 day backpacking trip)
Tevas or Keenes (water shoes that can also double as sandals & day hiking footwear)
Rainbow Sandals (sturdy flip flops that are great to use as slippers, campsite shoes, and for the beach)
Sneakers & Socks
3 Bathing Suits (we live at the beach when we get to Southern California)
Rain Jacket and Pants
Thin fleece jacket and pants
Warm hat & gloves
Sun hat & sun glasses
Beach Towel (cheap, thin towels don't take up much space and dry quickly)
Car Packing List (some remain in the car year-round):
Water bottle (when we get to desert country, I pick up a 2-gallon bottle of water to keep in the car, just in case.)
Roadside Emergency Kit (Flares, tire repair kit, AAA card)
Blanket
Insulated shopping bag
Windshield Sun Shade
Snow & Ice Scraper
Tire pressure gauge
Emergency Kit & Medications (Most important items: Advil, Albuteral, Benadryl, Moleskin, Neosporin, & Bandaids)
Ziplocs (Gallon & Quart size)
Kleenex
Paper Towels
Handy wipes
Bear Mace (we have it from our Yellowstone adventure, so might as well take it in case we return to Grizzly country.)
Laundry soap (Sample-size individual packets)
Family Camping Packing List (Backpacking & Hiking Gear Too):
MSR Whisperlite stove & 1 liter fuel
STERIpen water purifier
Mess Kit (includes French Press, an essential item!)
Bear-proof food cannister
Emergency Kit & Medications (Smaller-sized kit for backpacking, same essential items as above.)
Small roll of surveyor's tape & compass
Duct Tape
CamelBak Hydration System/Nalgene Bottles
Individual Camping Packing List (Backpacking & Hiking Too):
Day Pack
Backpack
1-Person Tent (My kids prefer to have their own tent, and it's easier if we each carry our own when backpacking. Otherwise, someone gets stuck carrying a heavier multi-person tent.)
Sleeping Bag (I have a North Face Cat's Meow sleeping bag that's lightweight & warm enough for summer camping.)
Therm-a-rest air mattress
Camp Towel (super absorbent & quick drying in a perforated carry pouch)
Mom's Traveling Office
Power strip/surge protector
Laptop
Ipad
Iphone with Mophie Charger/Battery Case
Chargers
Photography Equipment (2 camera bodies {Nikon D7000 & D90},;3 lenses {all-purpose 18-200, wide-angle, & telephoto}; cleaning kit; tripod; extra batteries & SD cards)
Business Cards
Milk crate & tote bags filled with ongoing research projects and books
Kid's Traveling Office
Laptop

Ipad (if they have one)
Iphone
Reading light
Chargers
Summer journal (One of our favorite beginning-of-summer rituals is to select the summer journal.)
Books (Required summer reading, as well as fun books.) We also select books to share on audiobook, see Travel Tips for Reading with Kids on Road Trips.)
Summer course work (Alex has a tote bag with a math text book, notebook, and pencils.)
Sports Equipment:
Skateboard & Helmet (Each kid has their own.)
Skimboard (we left both in SoCal, but will bring them home this time)
My beach chair (also left in SoCal, may or may not bring home, very handy for watching the kids skimboarding)
Frisbee
Fencing gear bag
Rugby ball & Ski Gear (when Kayla is on board)
Rock climbing & Fly Fishing gear (when Dave joins us)
Bikes (when I'm willing to deal with annoying bike rack)
Safety Tips for On and Off the Road: