Go On a Birding Family Adventure in the Adirondacks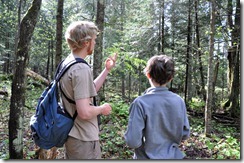 A walk through the boreal forests of the Adirondack Parks places you in the midst of an avian symphony – a grouse plays the low notes, drumming on a log, and the warblers carry the melody.
But spotting individual warblers is no easy feat. On a spring walk along trails at the Adirondack Park Visitor Interpretive Center in Paul Smiths, our warbler tally included: a Wood Warbler, a Magnolia Warbler, a Black Throated Blue Warbler, a Palm Warbler. Identifying these individual warblers, or even the distinctive drumming of the grouse, would have been impossible without our guide, expert naturalist and field ornithologist, Alan Belford.
We met Alan Belford at the Paul Smiths VIC early one morning, having previously arranged this birding adventure through the Concierge & Guest Experience Program at High Peaks Resort (see related article on our Adirondack Family Adventure.)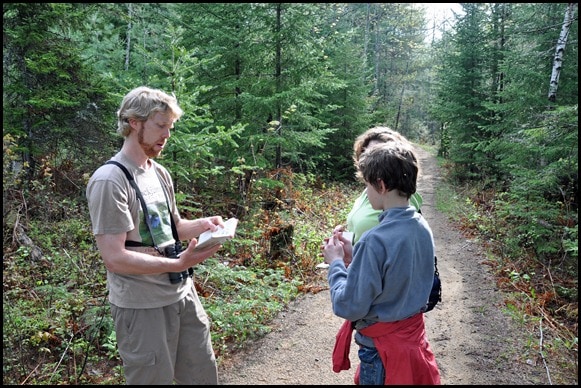 Alan led us on an easy hike over level, well-maintained trails, stopping every few minutes to listen closely before directing our gaze to one bird or another, and pointing out the identifying markings in a field guide.
Even with his expert guidance, I found it difficult to isolate one bird song from another. I asked Alan about how he got started.  He said it took him a couple of years to begin to learn to identify bird songs, and for our area, he recommended listening to Stokes Field Guide to Bird Songs: Eastern Region by Donald Stokes, Lillian Stokes and Lang Elliot.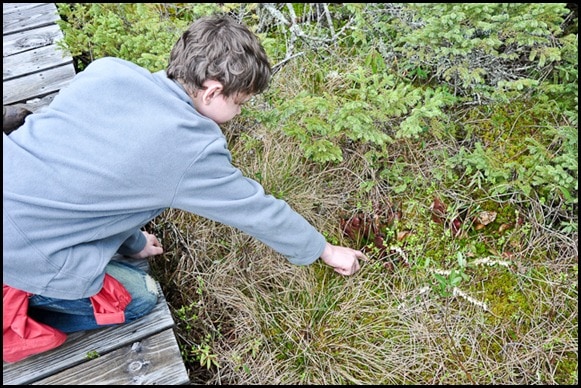 If I could, I would bring an expert naturalist along on every hike. Alan not only pointed out the birds, but he also helped us identify much of the flora and fauna along the way, while sharing fascinating factoids. Did you know that red-spotted newts can live 15-20 years? That was a surprise to us. And my son was impressed when Alan showed us the carnivorous pitcher plants edging the boardwalk through the bog.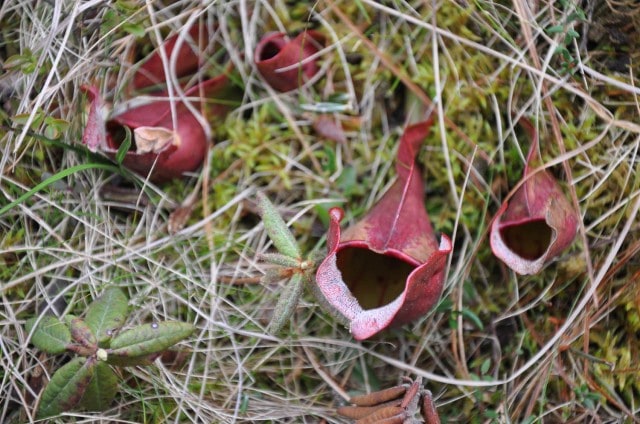 Learning about the birds and plants in the Adirondacks was interesting, but even better, for a little while, we stopped talking and just listened to nature.
For more information to plan and book your family adventure and stay at High Peaks Resort, visit High Peaks Resorts.
Special thanks to High Peaks Resorts who hosted our stay in Lake Placid and arranged this birding adventure.
Go See It!
Paul Smiths Visitor Interpretive Center 8023 State Route 30, Paul Smiths, NY 12970 518-327-6241 Website:
www.adirondackvic.org
  Note that Alan Belford also leads guided birding expeditions via the Wild Center. See the
events calendar
for scheduled outings.
Family Fun in the Adirondacks