Get Out and Hike Vroman's Nose with Kids
It's hard to miss Vroman's Nose; the distinctive protuberance is a landmark of Schoharie County. Named after Adam Vroman, a Dutch settler who purchased 1000 acres from the Schoharie Indians in the early 1700s, the mountain rewards the hiker with a spectacular view for very little effort – a winning combination for young hikers.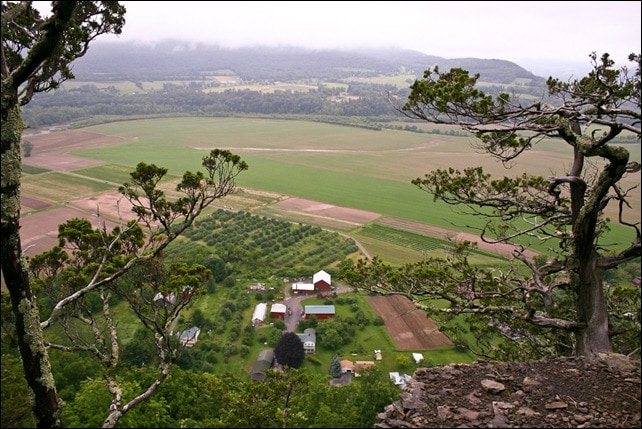 Vroman's Nose was originally called Onistagrawa – "Corn Mountain" – by native Americans. The area went on to play an important role in the American Revolution.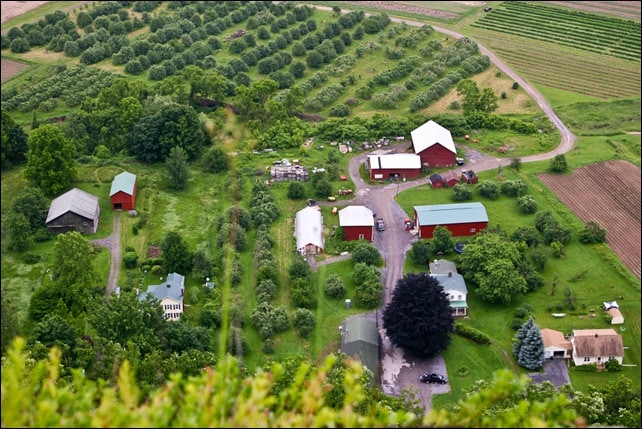 Long ago, the mountain and indeed all of upstate NY was under ice, which helps explain why the top of Vroman's Nose is an impressive, flat smooth sandstone bedrock that geologists refer to as a "dance floor."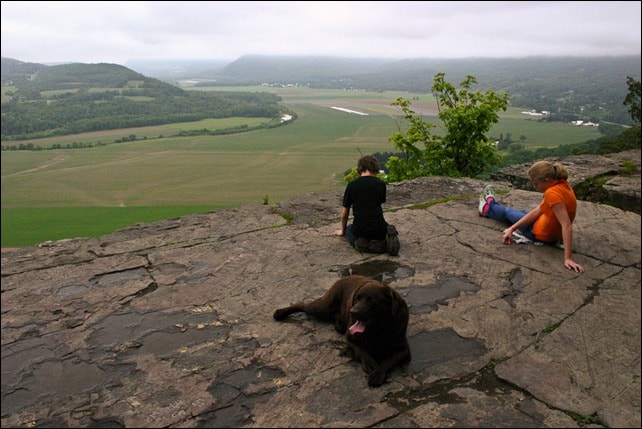 But I wouldn't recommend dancing on the summit; it's a steep drop. Instead, it's a great place to explore geological history or the more recent story of man. To learn more, I highly recommend Trails with Tales: History Hikes through the Capital Region, Saratoga, Berkshires, Catskills & Hudson Valley (Russell Dunn and Barbara Delaney, Black Dome Press, 2006.)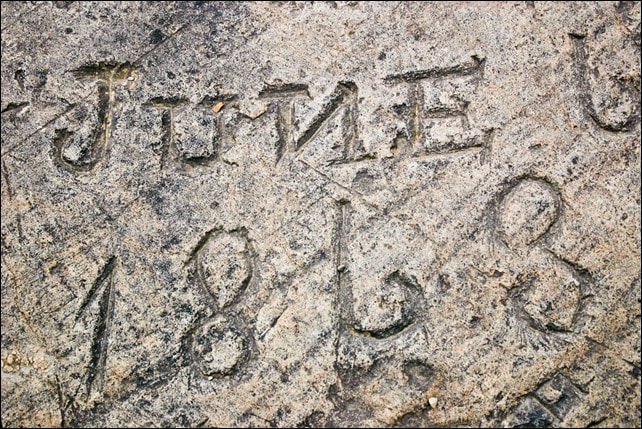 Plan to Hike Vroman's Nose
Vroman's Nose is found along the Long Path Trail that extends 346 miles from Fort Lee Historical Park in New Jersey to NY Route 146 in Altamont, near Albany. The Long Path is a thread connecting many of New York's parks, preserves, and state forest lands.
Find It: From Middleburgh (junction of Routes 145 north & 30,) drive south on Rt. 30 for 0.6 mile and turn right onto Middleburgh Road. Drive west for 0.6 mile and park on the left in designated area.
Distance: 600-foot ascent to summit in less than 0.8 mile (1.6 miles round-trip.)
Note – Photos taken on a hike in June, 2010. Before going, check with the New York – New Jersey Trail Conference for current conditions at www.nynjtc.org.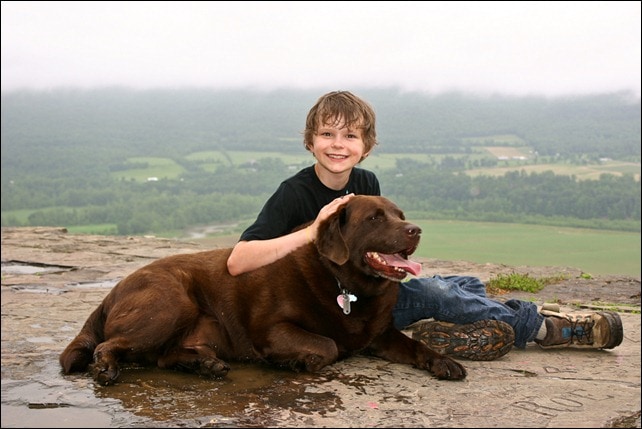 Hike the Capital Region with Kids
It's not too cold, and it's not too hot. The weather is perfect for a hike, and upstate New York obliges with a plethora of trails that are just right for even the youngest walkers. Find out how to find hikes in the Capital Region, and a list of local family-friendly hikes.
Fun Things To Do with Kids in Schoharie: