7 Great Ways To Teach Kids About Women's Rights
How are we teaching our children about the Women's Rights Movement in America?
On Thursday, I took my daughter to Half the Sky Live, a live movie event inspired by the best-selling book that features stories of women who are overcoming oppression.
It was an inspiring program, not least because it was introduced by a Girl Scout Ambassador, a senior in high school, who told my daughter that speaking up for women's rights is something that she can do too.
It also got me to thinking about ways to teach kids about the Women's Rights Movement on, and beyond, International Women's Day.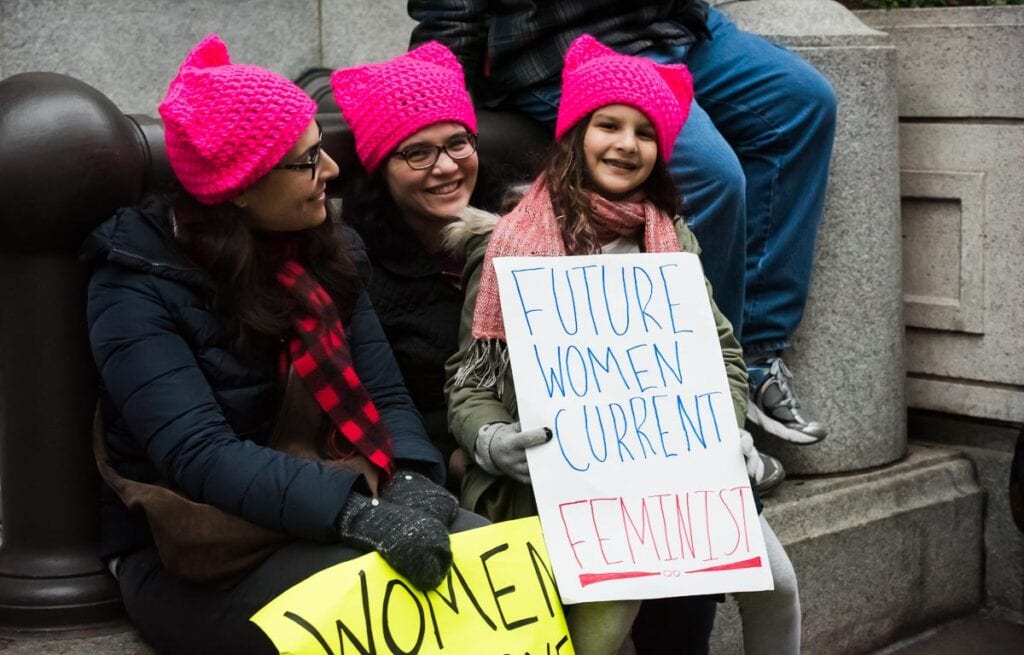 How To Teach Kids About Women's Rights:
1. Explore Women's Rights Movement In NY History
Check out the installation at the NYS museum exhibit featuring artifacts and images from the New York Suffragettes movement of the early 20th century. Warning: if you blink, you might miss it. The entire exhibit consists of a wagon and flag, with signs explaining their significance.
2. Day Trip To Women's Rights National Park
At 3 hours each way, it's a long drive from Albany to Seneca Falls, NY, but it's well worth the effort to visit the site of the Seneca Falls Convention which has been described as the "revolutionary beginning to the struggle by women for complete equality with men."
If you have a little more time, consider a weekend getaway in Seneca Falls NY. While there you can also visit the National Women's Hall of Fame.
3. Attend A Local Girl Scout Program
You don't have to be a Girl Scout, or adult volunteer, to attend a Girl Scout program. Girl Scouts of Northeastern NY hosts a variety of programs throughout the year that are open to girls who are not Girl Scouts.
4. Visit a Local History Museum
Hart Cluett Museum – 57 2nd Street, Troy, NY 12180-3928, (518) 272-7232. In addition to museum exhibits, the Hart Cluett Museum (formerly the Rensselaer County Historical Society) offers several Women's History programs. Call or visit the website to find out more.
5. Learn about Women's Rights Online
6. Participate In The International Women's Movement
International Women's Day comes around once every year. This year it falls on March 8, 2021 and the theme is #ChoosetoChallenge:
A challenged world is an alert world and from challenge comes change.
So let's all choose to challenge.
But you don't have to wait until next year to get involved. The International Women's Day website list a ton of resources to get you going now.
7. Join a Girl Empowerment Program
More articles about Womens Rights on Albany Kid: