On our recent trip out to Boston we made time for a stop at the Museum of Science.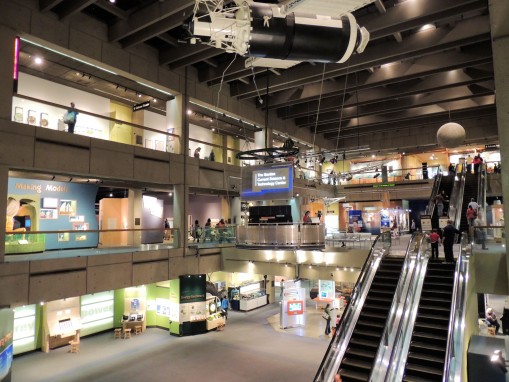 Originally established as the Boston Society of Natural History in 1830, the modern MoS has over 500 interactive exhibits and over 100 animals. It started as a place where men who traveled the world could share ideas and display the trophies of their travels. For 100 years the MoS went through changes in exhibition style as well as facilities. After World War II it moved to Science Park, and the name changed to the Boston Museum of Science. The Charles Hayden Planetarium opened in 1958.
Today the MoS boasts a Van de Graaff generator, designed by Dr. Robert J. Van de Graaff himself, that is the largest in the world. It is also home to the domed Mugar Omni IMAX theater, as well as a unique high definition 3D cinema, a butterfly garden, and a full-motion simulator. These special shows and exhibits do have an extra cost above that of the museum entrance fee.
We opted for the more traditional side of the museum, starting with the Audiokinetic Sculpture in the entrance: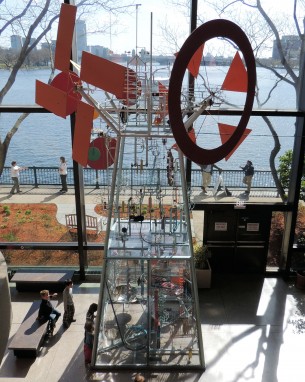 Then we turned right into the Blue Wing, where the exhibits start with Mathematics: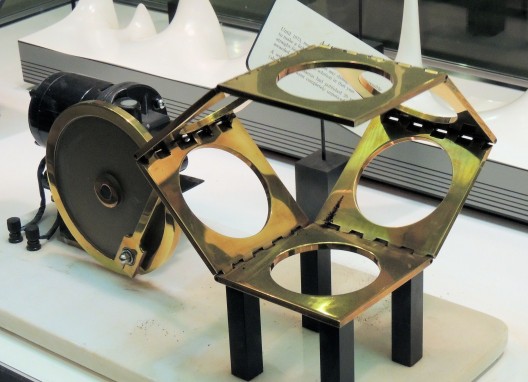 One of our favorites was the giant Moebius strip. To prove it has only one side, the MoS put a little track on it, with a moving arrow. You can just see the arrow as it comes around the bend, in the upper right hand corner of this picture: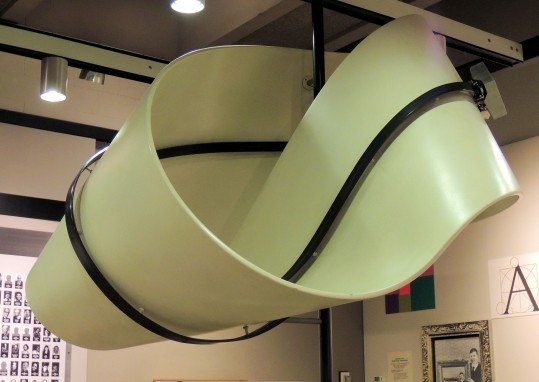 We were lucky enough to see Geckos: Tails to Toepads, which ran from January 22 to May 06, 2012. The next temporary exhibit will be Lost Egypt: Ancient Secrets, Modern Science and will opens Sunday, May 27, 2012.

Up on the top floor we had fun exploring light and sound: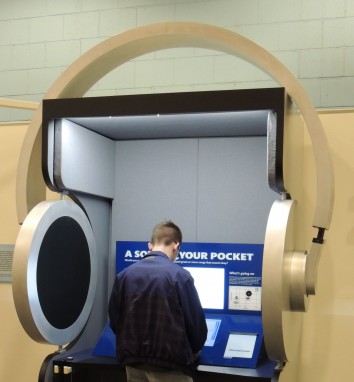 Science in the Park shows how to find science in familiar settings, and is a great place to let the kids explore while the parents rest: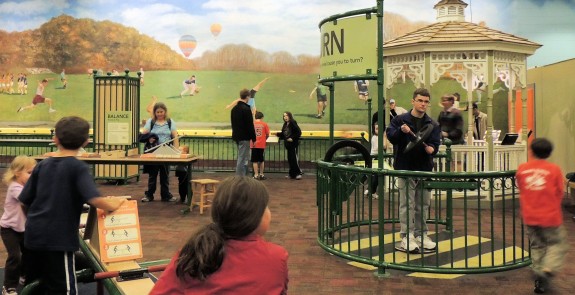 At the end of our day, the kids were ready to sit down and unwind with the optical illusions in Seeing is Deceiving: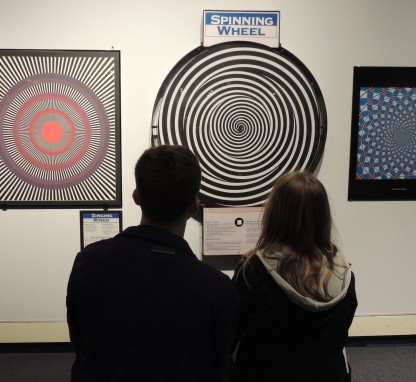 Go See It!
The easiest way to get to Boston's Museum of Science is also the easiest way around Boston: the MBTA put in Science Park/West End station on the Green Line back in 1956, and it's right across the street from the MoS entrance. If you are going by car, Science Park is right off of I-93, Exit 26 (Storrow Dr./North Station). The Museum provides on-site parking for up to 850 vehicles. Charges are hourly, but you won't pay more than $18.25 for the day.
Plan a trip to Boston:
Disclosure: I received free entrance to the Boston Museum of Science for the purpose of this review. As always, my opinions are mine alone.