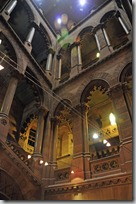 Deep in the heart of Albany is the creepiest, scariest spot in the entire Capital Region. No, it's not a corn maze or haunted house. Even more frightening than Freddy Krueger in suburbia, experience true terror on a Capitol Hauntings Special Halloween Tour of the New York State Capitol.
Discover "secret" demons, spectral presidents, invisible legislators, and tales of greed and corruption that will curl your toes. Oh, wait, that's the nightly news. The tour isn't as frightening as all that, only demons and ghosts make an appearance.
Capitol Hauntings Tour
We met our tour guide at the Plaza Visitor Center where we joined a large group of tourists and retirees, but no children. Apparently, they do get school groups, but on this tour my son was the token kid.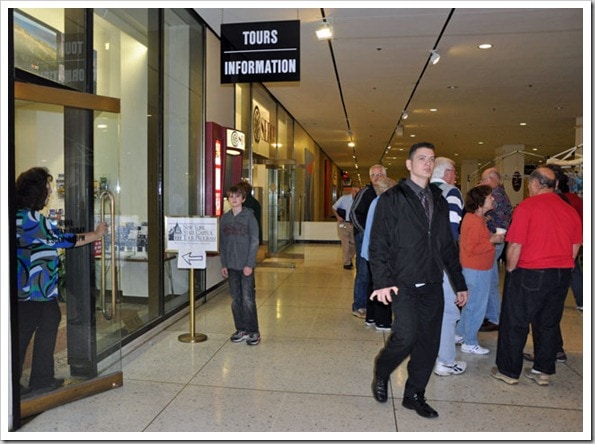 It was just a 40 minute tour, but we covered most of the locations typically seen on the regular Capitol tour. Except, on this visit, we heard about the suicides and ghost sightings.
"Something evil will surely happen." On the Senate Stairs, we learned about the grocer who, soon after this ominous warning, was found dead on the stairs with a ghastly head wound.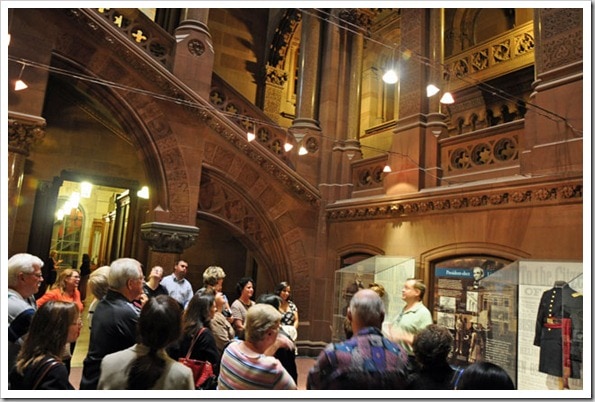 We passed through the flag room which houses the largest collection of battle flags in the country, many torn and stained by bullets and blood, and carrying the psychic energy of slain soldiers.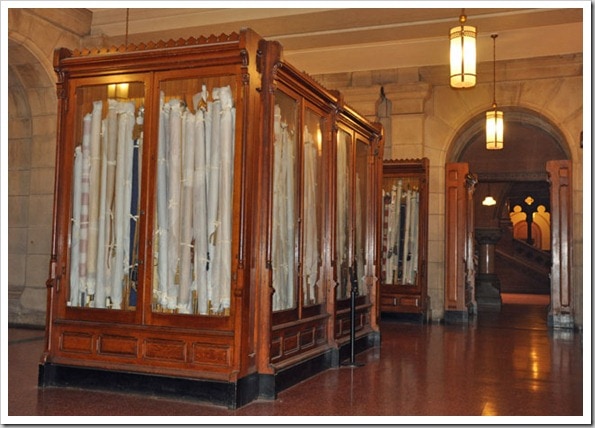 Our tour guide sat us down in the Assembly Chamber, in folding spectator chairs, to tell us the story of William Morris Hunt, the artist who painted the original ceiling murals and who is thought to have committed suicide when plans for later murals were scrapped. It's a beautiful setting for dastardly deeds, but I don't know if it was more frightening with or without occupants.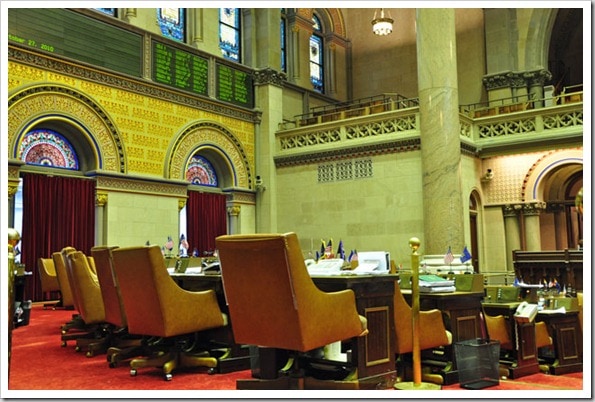 Standing by the Million Dollar Staircase, our tour guide suggested that we watch out for auras, especially in photos. Do you see any?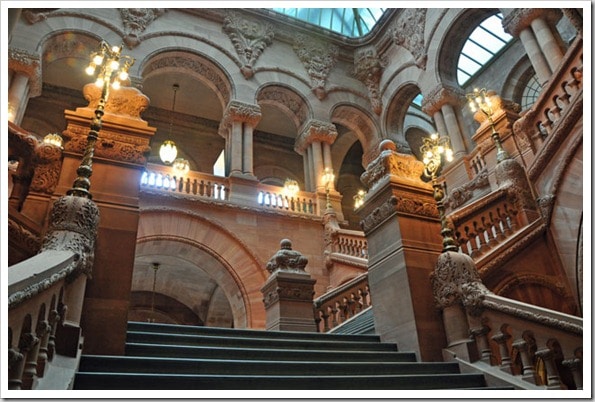 Picnic In The Park
After the tour, we headed outside to the acclaimed food trucks. One of the most popular, The Big Fat Green Truck, can usually be found there until early November. I picked up a Souvlaki with Grape Leaves, but despite a very generous tasting offered by the owner, Alex only wanted a hot dog. This was a cheap and tasty meal, best consumed on a park bench in front of the New York State Capitol.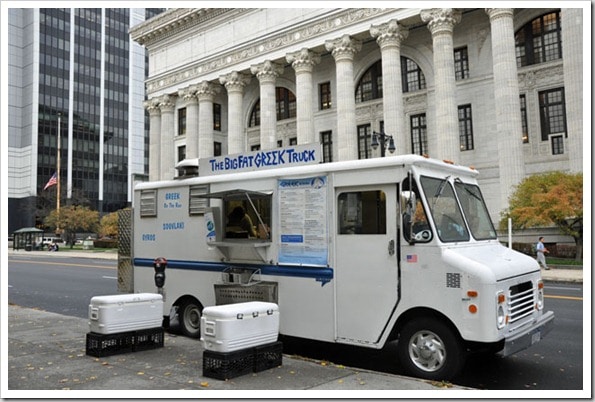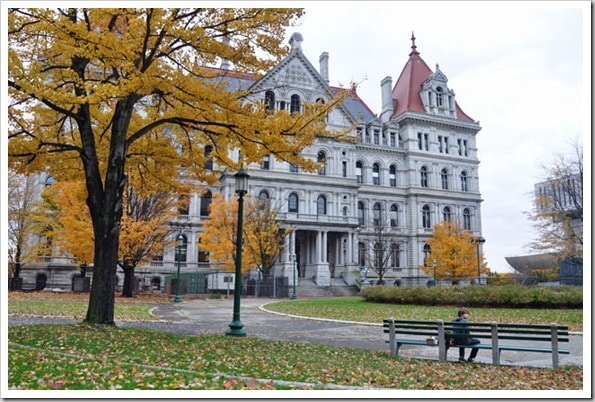 The entire outing took less than two hours. For my homeschooled son, it was a very inexpensive and entertaining introduction to New York State history, and a pleasant way to pass an afternoon. Hardly any goose bumps at all.
What:
Capitol Hauntings
Where
:
Meet at the Plaza Visitor Center, North Concourse, Empire State Plaza, Albany
When

:
October (This annual tradition runs the full month of October.)
Cost

: FREE
Parking:

Visitor's lot at the Empire State Plaza, $2/hour.
Inside Scoop

:
Recommended for older kids due to extensive walking, and scary content. Plan on having to go through a security check, so leave scissors and other sharp objects at home.