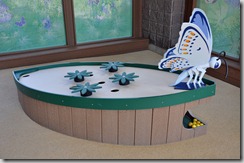 The Albany Pine Bush Preserve offers many recreational and educational opportunities, but did you know that it's also a great place for kids (and adults) to help out the environment?
Early this week, Albany Pine Bush Preserve put out a call on their Facebook page for help collecting native plant seeds for habitat restoration. I wasn't sure if we would have time for it, so I didn't call ahead, but on Wednesday we showed up at the center at 9AM where my son and I were introduced to Matt and Amy, the center's "go to" staff who handle whatever needs doing.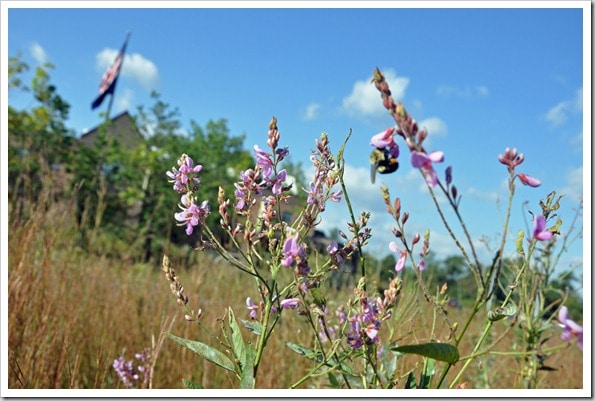 On this day, what needed doing was collecting the seeds of the native plant Showy Tick Trefoil so that they could be used to seed reclaimed areas of the park in the future. Can you see the bee in the photo above? These little guys are the reason that it's important to have these plants around as they are an important source of nectar. A member of the pea family, the plant also provides welcome nutrients to small animals.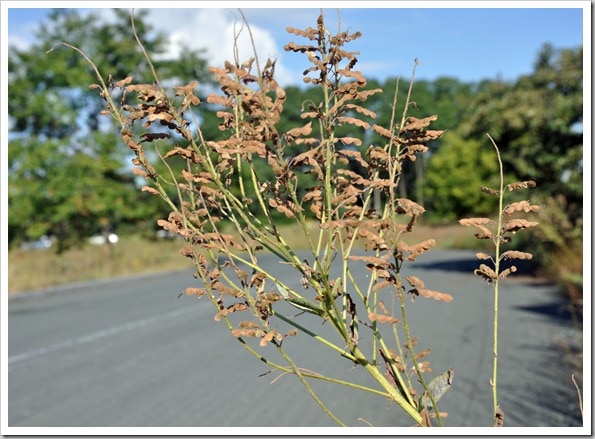 Matt and Amy accompanied us to an off trail area where we found an almost overwhelming number of these plants that needed harvesting, but it was easy work. They gave us each a paper shopping bag and all we had to do was run a hand over the head of the plants to grab the seeds. It was an simple assignment that was easily shared with a child, in this case my eleven-year-old son. The only difficulty was to peel off the seeds that hitchhiked onto our clothes.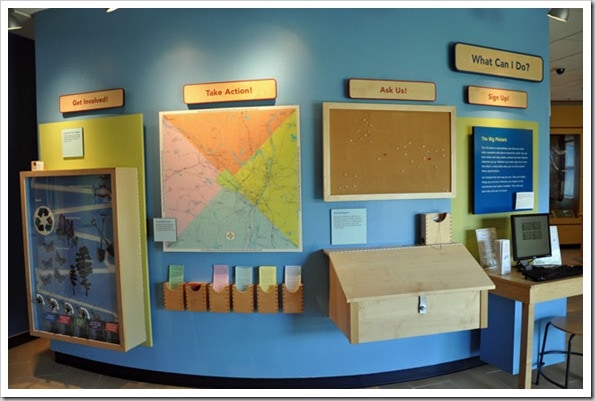 We spent a pleasant hour and a half at the Albany Pine Bush Preserve, and we'll be back. In addition to the interactive exhibits in the Discovery Center, we can look forward to many interesting educational programs and Volunteer Conservation Days throughout the year.
195 New Karner Road
Albany, NY 12205
(518) 456-0655
Albany Pine Bush Preserve on Facebook
Discovery Center: Free, Tuesday – Friday, 9 am – 4 pm, Saturday and Sunday, 10 am – 4 pm, closed on Monday.
What To Do:
Volunteer Opportunities Calendar
Educational Programs Calendar
After Dark Programs – Ask about these special programs for community groups held on the 2nd Thursday of every month.
Other Volunteer Opportunities – older students (and adults) may apply for volunteer positions such as Discovery Center Docent, or other positions that may require special training.
Related Articles: