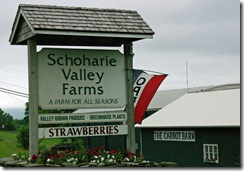 If I could, I would stop at every roadside stand to stock up on comestibles, and to just soak in the ambience. Time being limited, I pick and choose where we pull over.
The Carrot Barn lured me in for the name alone. Come on, it's big, it's green, and it's called the "carrot barn." I don't know how it got the name, and I didn't have time to track down the origins of the name. Somehow, I'm imagining a flock of wily rabbits hoarding their carrots for the winter. That's probably not the story, but I'm sticking with it anyway.
Outside, I found a luscious collection of perennials. Lady's Mantle with glistening dew drops, and a bunch of other plants I couldn't squeeze into to the car next to the extremely muscular (read: obese) Chocolate Lab. Inside, there is a veritable cornucopia of fresh produce, and even a cafe well stocked with homemade pies.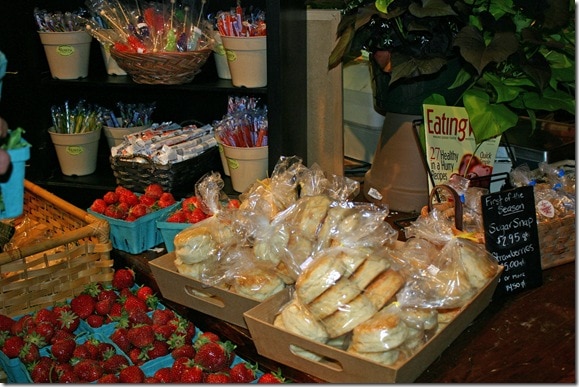 We were on our way to a hike so we quickly picked up a few snacks, and headed out. Dave bought a roll of buffalo salami. At least, I think that's what it was. It was tasty, and quickly annihilated. We also picked up the sweetest strawberries that I have ever been fortunate enough to sample, and a bag of biscuits. I think Dave and the kids stuffed their berries into the biscuits. Me? I ate two-fisted style, first a berry, then a bite of biscuit. In minutes, the only evidence of our feast was the strawberry crowns and biscuit crumbs.
Soaking In Atmosphere: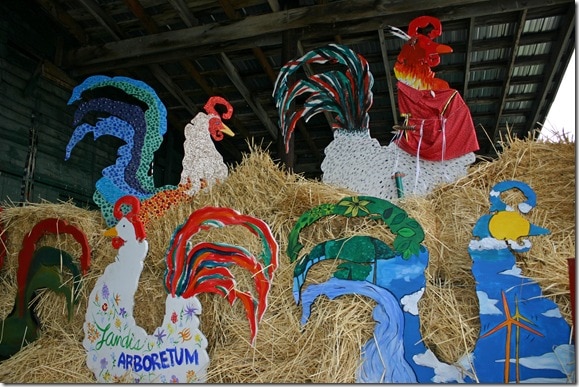 Where To Go:
5605 State Route 30
Schoharie, NY 12157-5005
(518) 295-7139