Vignettes in a History of Family Travel
On this, the official second birthday of Albany Kid, I'm launching a new family travel series – Vignettes in a History of Family Travel.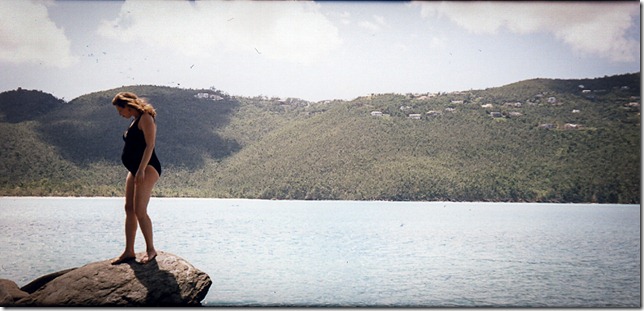 For the past couple of years, a friend's comment has been burrowing under my skin, a splinter that resisted pulling, until late last year. A group of homeschool moms and I were chatting, as moms are wont to do when the kids are otherwise occupied, when one mom commented on the wasteful expense of having pears flown in from Italy.
I immediately remembered the care packages filled with mangos that my college buddy received. Not just any mangos. Not the tasteless, pulpy lumps found at local Price Choppers. No, these were mangos picked at their prime from the tree in front of her home – red and yellow and orange, redolent of salt and sun and love.
It must have cost a hefty sum to ship those heavy packages, not knowing if they would even get to the intended recipient. But they were worth every penny to a parent missing a child at college, and to a girl missing her home.
I was reminded of this conversation last month, at a meeting with our financial planner. It was a tough love kind of discussion between the budgeting expert, my husband, and myself where we were trying to figure out how to juggle the competing big ticket items: mortgage, tuition, retirement, groceries, teens.
"Mrs. Foyt, you can realize real savings if you reduce spending for your hobby – travel."
"Travel…a hobby?" I never thought of the journeys as a hobby; maybe a compulsion, possibly an obsession. More like a vital and necessary line item.
Why Travel?
For me, travel with kids is not a luxury so much as it is a necessity, springing from an irrepressible desire to see friends, family, and homelands. Family travel is how we connect the displaced village raising our children.
As currently envisioned, Vignettes in a History of Family Travel will be a series of travel essays exploring why and how we travel with kids through the lens of my family's experience traveling frequently from our home base in Albany, NY to Florida, California, North Carolina, Washington, D.C., and the Virgin Islands; and less frequently on The Big Trips: Argentina, Czech Republic, Vietnam,  Across America Road Trips, and various points in Europe – British Isles Cruise, Sicily, and Paris.
When I started this project, I thought of it as one long but tidy blog post that would lead up to THE BIG ANNOUNCEMENT of the next BIG TRIP. But as I reached 2000 words in an article that was far from finished, I realized that this was no blog post. Duh. I'm not even sure what it is. Plans and visions are going out the window. Instead, I'll just do it. And I'll keep you posted on progress. OK?
As for the next big trip, we're going to Nepal this summer. We'll budget elsewhere.