Despite recent historic weather events, the Half Moon – a full-scale, operating replica of the Dutch ship of exploration that Henry Hudson sailed in 1609 – arrived in Albany on September 20 to a grand water display and cannon fire.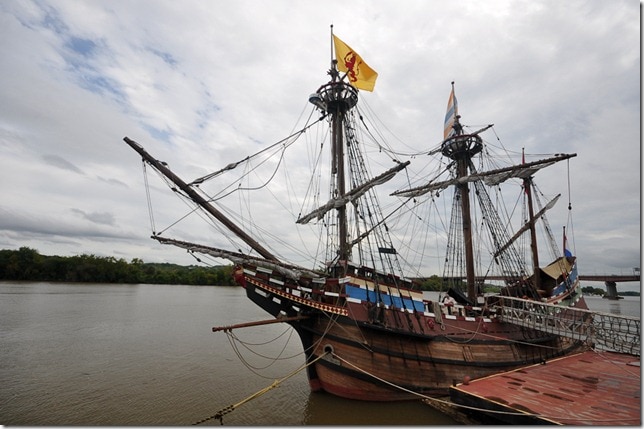 For three weeks, the Half Moon will be docked at the Albany Riverfront Water Pumping Station where it will host school tours during the week, and public tours on weekends.
Climbing aboard the Half Moon is a rare opportunity to observe the lives of early explorers, an experience usually reserved for the volunteer crew and students who participate in its annual discovery voyages.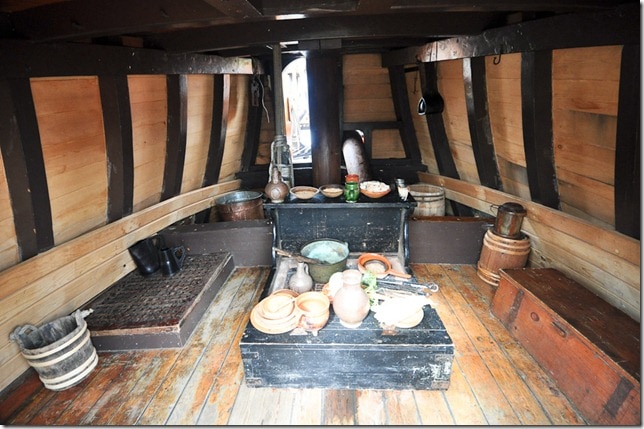 We met Carolyn in the galley where she explained the various artifacts in the cook box. Some, like the pungent cod, needed no explanation.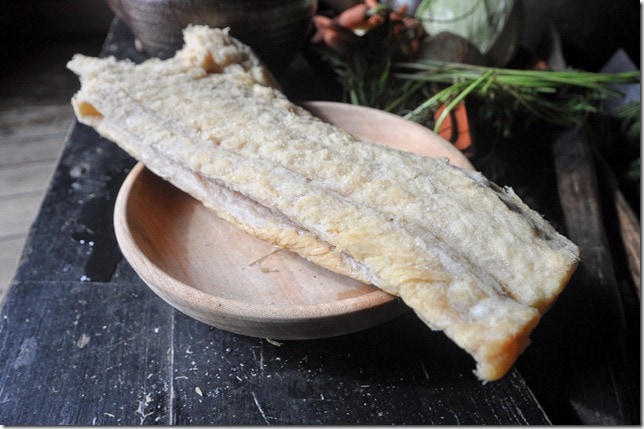 But we were amazed to learn that hardtack, a cheap staple on long sea voyages, is so long lasting that remnants from the Civil War are still edible (assuming you don't mind weevils and stale biscuits.)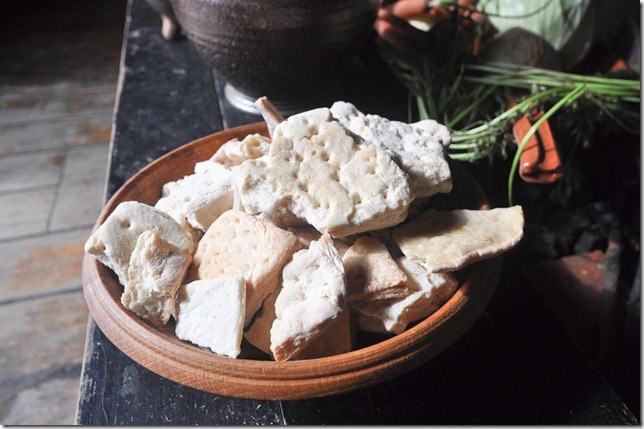 Personally, I was intrigued by the curious gadget used to mend the ship's sails. The leather hand strapped thimble could be very handy for sewing on those Girl Scout badges (if I ever got around to it.)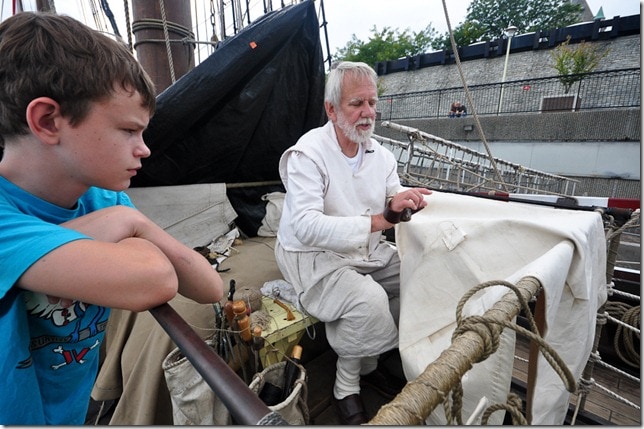 But I found the explanation of the origins of the term "Eight bells and all is well" fascinating. Early mariners depended on dead reckoning, a process that used three sources of information (a trailing log with knotted cord, a rough compass, and the moon and stars) to determine position and navigate.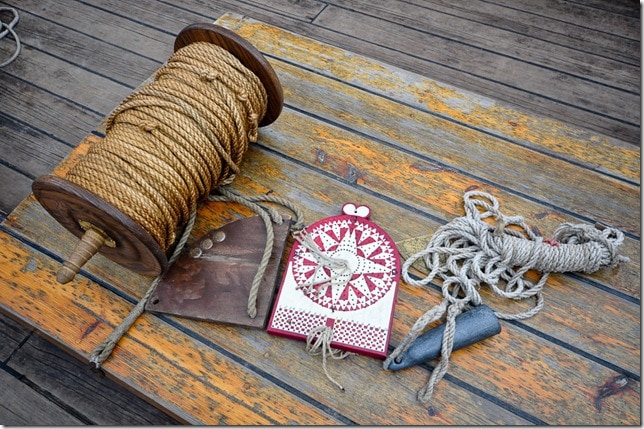 Using a double-bubble sand half hour watch glass to track time, the crew's duty periods were organized into four hour watches, and signal bells sounded every thirty minutes. Completing a watch with no incidents to report was "Eight bells and all is well."
Primitive Skills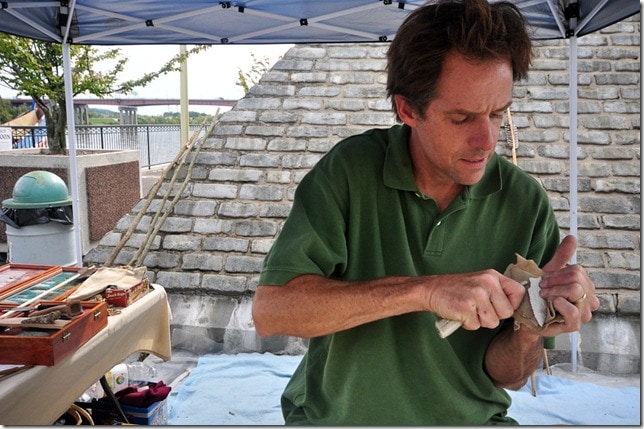 We lucked out on our visit as Barry Keegan, master of primitive technology and head instructor at Hawks Circle Wilderness Education,  had set up a demonstration of how he makes replicas of Native American artifacts. When we arrived, he was making a spearhead, but he was also working on a dug out canoe – the kind of vessel that natives would have used to greet Henry Hudson.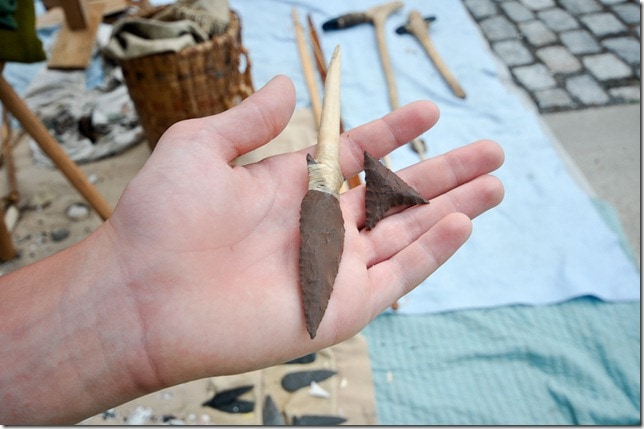 Barry had brought his collection of artifacts, many found in local cornfields, to show the progression of native's assimilation of European culture over time. But it was even more interesting to see him tackling the challenge of making a spearhead using only bones and stones, and to imagine what a difference it made to have access to copper and other materials brought by the Dutch.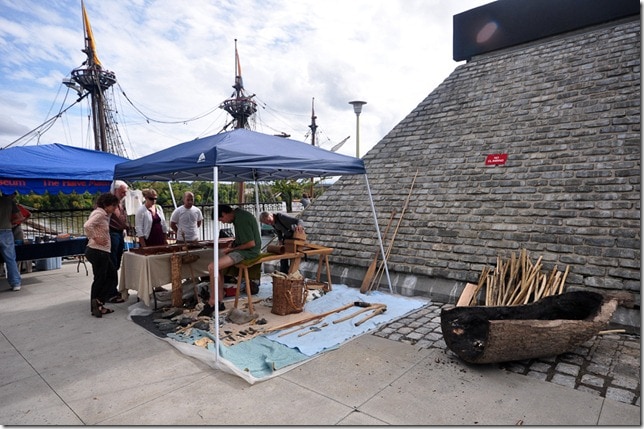 Barry Keegan often exhibits at the Half Moon public tours.
Go See It!
The Half Moon
Docked at the Albany Riverfront Water
Pumping Station
Public tours run September 22-23 and 29-30 from 10am to 4pm. Tickets are $7 for adults, $5 for students 12 and up, Under 12 are free. 
Barry Keegan can be found on barrykeegan.com (website coming soon!) or send him an email at barsar@verizon.net.