Family Explorations of History and Science at the Schenectady Museum & Suits Bueche Planetarium
As the main science museum in New York's Tech Valley, the Schenectady Museum can seem more like a historical archive of General Electric's illustrious past than a current exploration of the new and vibrant technologies and research that are happening in 21st century Capital Region institutions.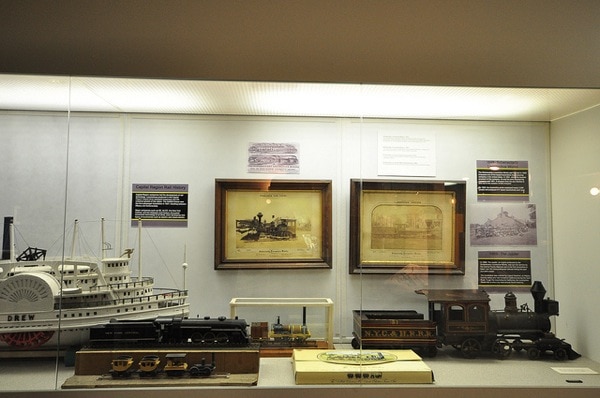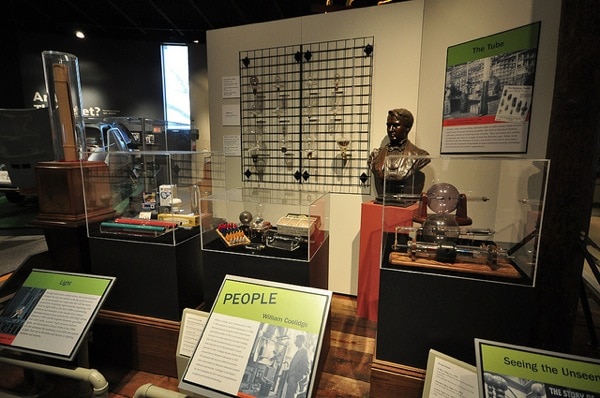 The GE-100, a concept all-electric car, was built in 1977, and the museum has one of the originals on display.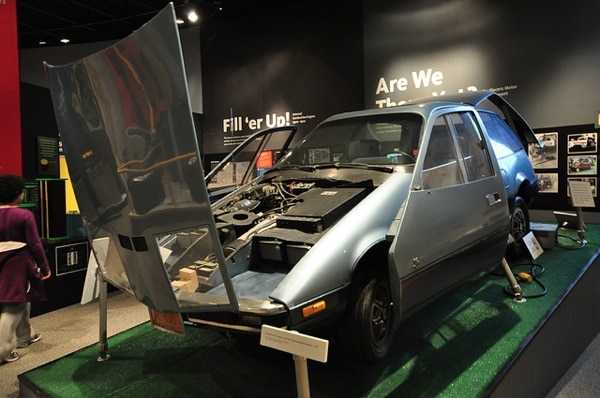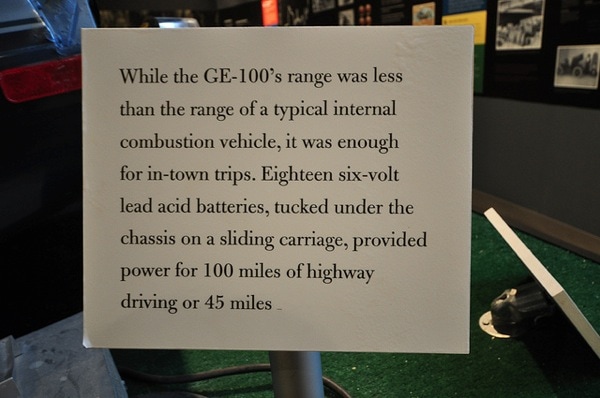 The history angle is fun and interesting, but the heavy emphasis on what has happened, instead of what is happening, leaves me wanting more information on present-day research and innovation. While GE's earliest days get large sections of the display area, there's just one little box with some signage that discusses a few of the cutting edge firms in Tech Valley – it feels cursory.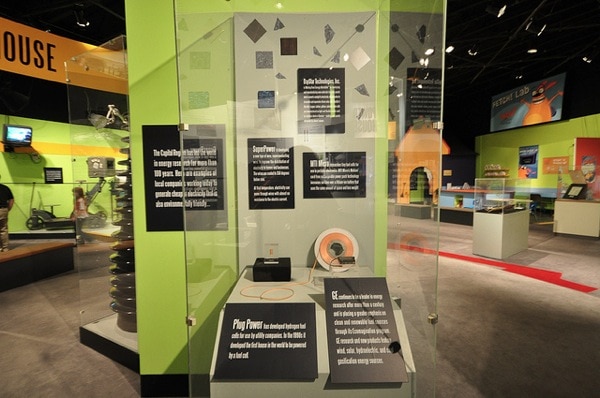 I can't help but imagine that there's more to the burgeoning nano tech field than microfibers and tennis balls.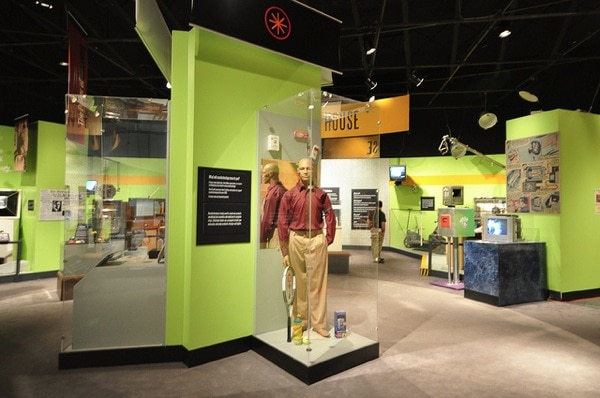 That said, there are interesting exhibits, the magnet area, with a giant steel magnet and a model of an MRI are informative, and somewhat interactive. Another interactive area that the kids had fun with is the electric bridge, and the explanations of how electricity is conducted are well demonstrated.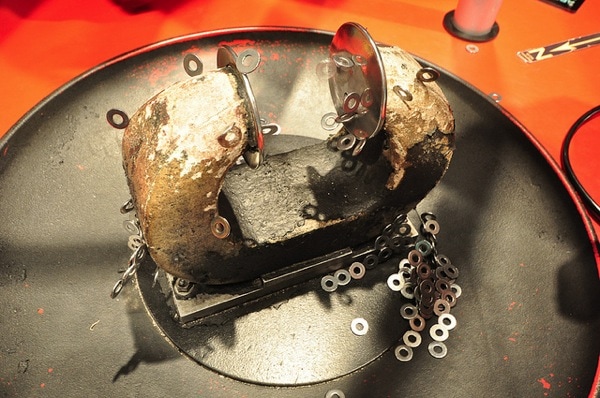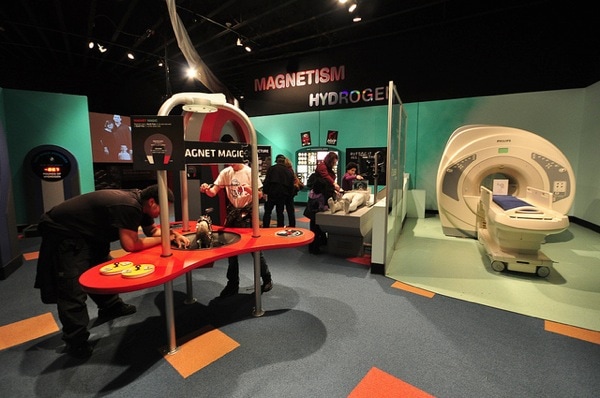 We also like the attached Suits Bueche Planetarium – their GOTO projector is one of only 12 in America, and the seasonal star map talk is great in that it's more a conversation than a canned presentation. The presenter is clear and informative, and makes sure everyone knows she's open to questions. This initiates a good give and take, which is great for kids and adults alike.
Science Centers Passport Program
Despite my misgivings about the main content focus of the museum being backward instead of forward looking, I decided to get a family membership to the museum. I like to support local culture, and I hope that by visiting regularly we'll discover more good things as we participate in the many workshops and demonstrations that the Schenectady Museum of Science educators offer. There seems to always be something interesting going on!
Another incentive is that with a family membership, you get reciprocal admission at dozens of other science and technology museums through the Association of Science and Technology Centers (ASTC) Passport Program, and several New York State museums and cultural sites via the Empire State Museums Reciprocal Membership Program. Even better, a large number of these excellent facilities are an easy day trip from Albany. Our family membership at the Schenectady Museum & Suits-Bueche Planetarium will pay for itself many times over with this added perk.
Plan a Visit to the Schenectady Museum
Check out some interesting background and historical context to round out a visit to the Schenectady Science Museum:
The Battle of the Currents saw Thomas A. Edison, backed by GE, mount a smear campaign against Nicola Tesla and George Westinghouse's advocacy of alternating current for transmission of electrical power from generating plants to homes and businesses. Edison had built his power systems based on using direct current, which would prove inefficient and prone to power loss over long distances. Tesla had worked under Edison, given the task of improving Edison's DC system, but Edison refused to accept the results. Ultimately, Tesla was proven right, and AC became the standard in the US.
Schenectady Museum's YouTube channel has tons of archive footage from the earliest days of GE. Including some about the GE-100!
Writer Kurt Vonnegut had a day job in GE's public relations department, and began his serious writing career during this time.
Vonnegut's first novel, Player Piano, was set in the fictional town of Ilium which was modeled on Schenectady.
Find It!
Schenectady Museum
15 Nott Terrace Hts  Schenectady, NY 12308
(518) 382-7890 Hours: Thursday & Friday, 12PM – 5PMSaturday & Sunday, 11AM – 5PM, Extended hours on school breaks. Website: 
www.schenectadymuseum.org
You might like: