Dreaming of the Unforgettable Monte Cristi, Dominican Republic
I went to Monte Cristi, Dominican Republic to die dreaming. Which is to say, I went chasing the Dominican Republic's heavenly "Morir Soñando" drink, a creamsicle-flavored combination of milk and orange juice, and found gold.
What To Do In Monte Cristi
El Morro National Park
Near the border of Haiti, where desert scrub meets crystalline ocean, sits El Morro, a camel-shaped mountain that is as much a symbol of Monte Cristi now as it was a landmark for sailing vessels in the 16th and 17th centuries.
Named by Christopher Columbus, who found safe harbor here after losing the Santa Maria to a shallow reef in Haiti, El Morro witnessed the passage of many ships. Among others, Spanish galleons, Dutch merchant traders, and buccaneer flyboats sailed by. Not all passed safely; an estimated 400 wrecks remain.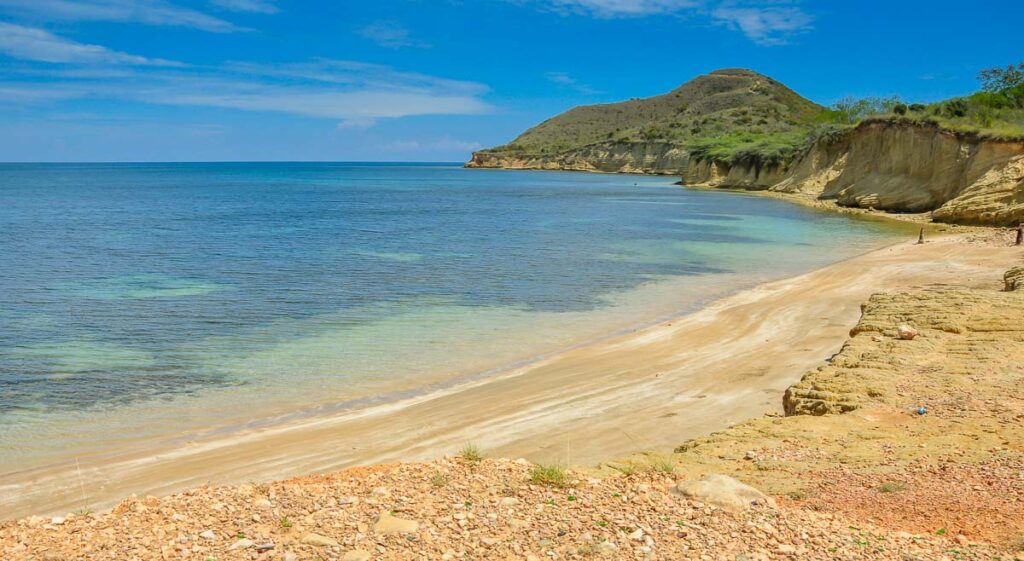 A snorkeler first unearthed the remains of Captain Kidd's pirate ship, a fact that inspired me to carry our gear to El Morro's shoreline. The lure of a new-to-us beach beckoned my family down a steep, rocky trail to a crescent shoreline that even at its busiest is wonderfully empty.
But our masks and fins remained packed. Instead, Alex and Kayla, my 12- and 15-year-old children, found new friends as surfing demonstrations transcended language barriers.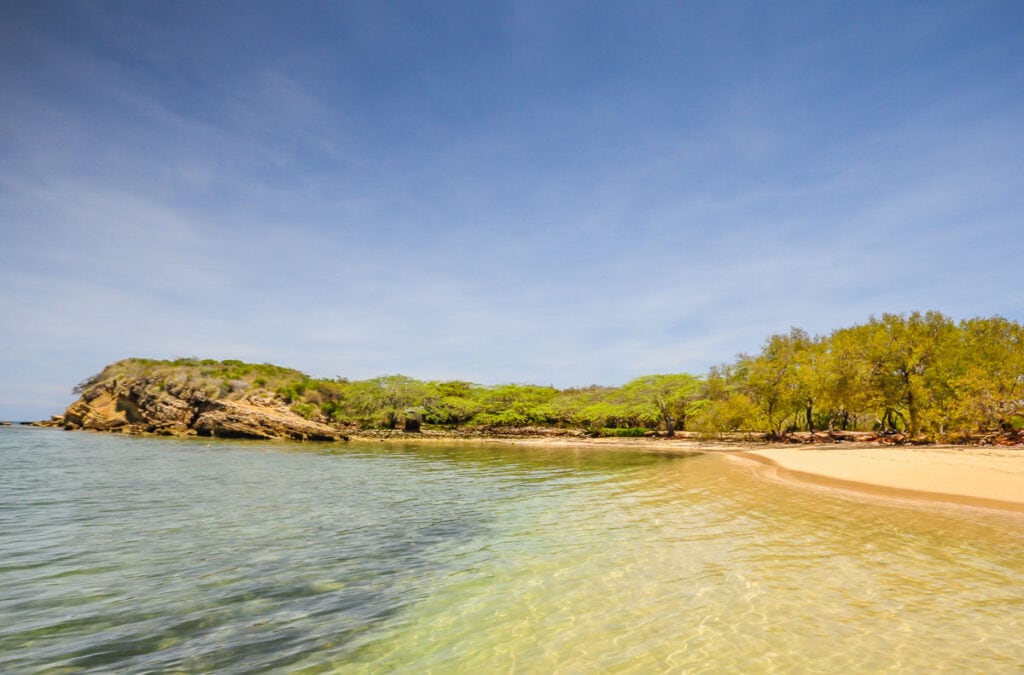 Cabra Island
Our equipment accompanied us again on a boat from the mangroves at the base of El Morro to nearby Cabra Island. Midway, where looters have advanced nature's excavations of the sandy bed, we stopped at a spot as translucent as a resort pool, and not much deeper. Snorkeling, I could almost touch a galleon's anchor, if only I could dive a little further and hold my breath a little longer.
ADMAT – Archeological Maritime Center
Should we be allowed to touch that anchor? I thought, while visiting the Anglo-Danish Maritime Archeological Team (ADMAT) center in Monte Cristi with Rami Rodriguez, its Manager and Dive Master.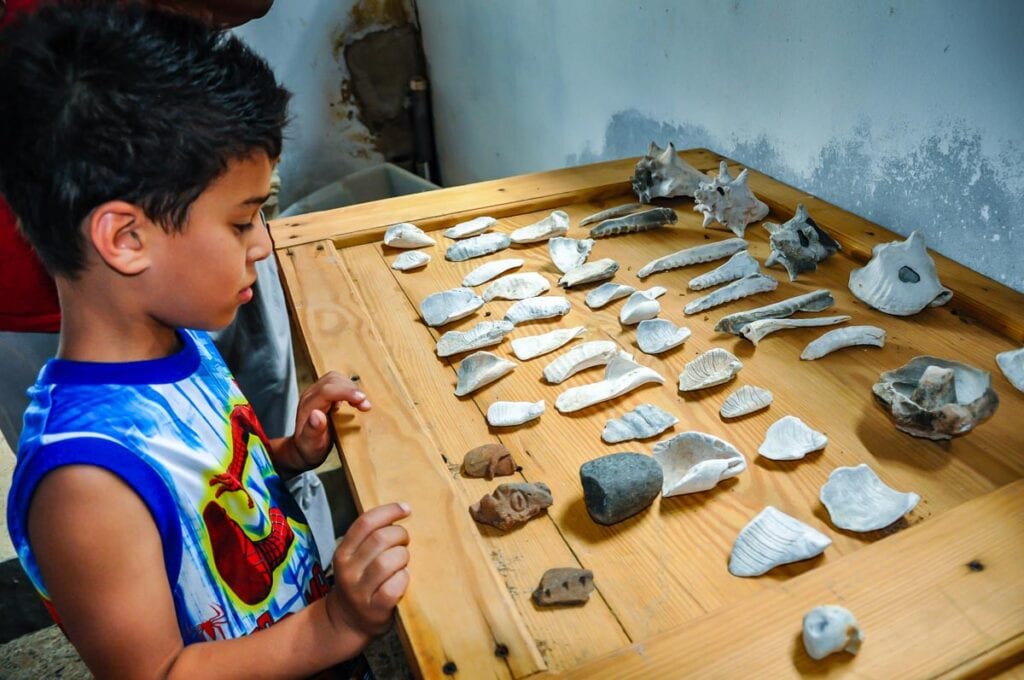 As we peered into large electrolysis tanks used to clean salvaged artifacts – a dead eye mast, cannons, coral-encrusted iron, and many sherds of faience pottery – Rami explained ongoing archeological excavation projects.
The 1650s Pipe Wreck, named for its cargo of thousands of clay pipes, had most likely been bound for the Upper Hudson Dutch colonies. A 1760s Faience Wreck in Monte Cristi Bay held racks of highly decorated plates. And the 1720s Tile Wreck carried terracotta tiles and precut granite blocks, probably to build a Haitian fort.
Living Museum of the Sea
Salvaging sunken treasure isn't always the order of the day now. Sometimes the choice is made to let artifacts lie, as at the living museum commemorating the remains of Captain Kidd's Cara Merchant vessel. Speaking at the inauguration, Charles Beeker, an Indiana University marine archeologist, said, "The treasure in this case is the wreck itself."
Day Trip to Haiti
My daughter Kayla had gotten it into her head that she wanted to see Haiti, and I was curious too. On Mondays and Fridays, the Dajabon border crossing opens its market. Haitians sell their surplus of donated goods, enabling them to buy livestock and produce. Meanwhile, the Dominicans are glad to purchase inexpensive shoes, clothing, and home goods.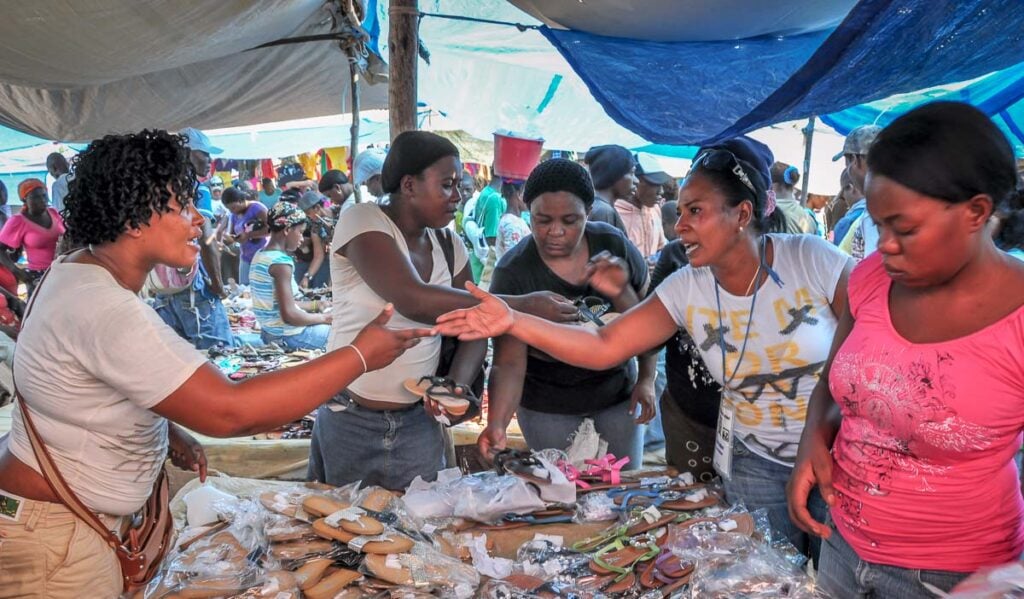 Luckily, we had company: Karina Frias, one of the local sponsors of Latinos In Social Media (LATISM) sustainable development project in Monte Cristi accompanied us.? A mother herself, Karina insisted that we go early in the morning to ensure a parking spot, and to avoid the afternoon heat.? And she kept us safe through the confusion of vehicles and people, many with incredible loads – bags of rice, clucking chickens, and even juvenile pigs stacked high on bent backs.
"Stay close,"? Karina warned as we followed her, single-file, to push our way under the tents. We inched our way past brassieres, electronic appliances, piles of folded jeans, stacks of mismatched plates, and a butcher selling slabs of beef hanging on a makeshift clothesline.
When a young man followed my teenager, Karina quickly pointed out the police. And when a hand strayed close to a pocketbook, she didn't hesitate to slap it away.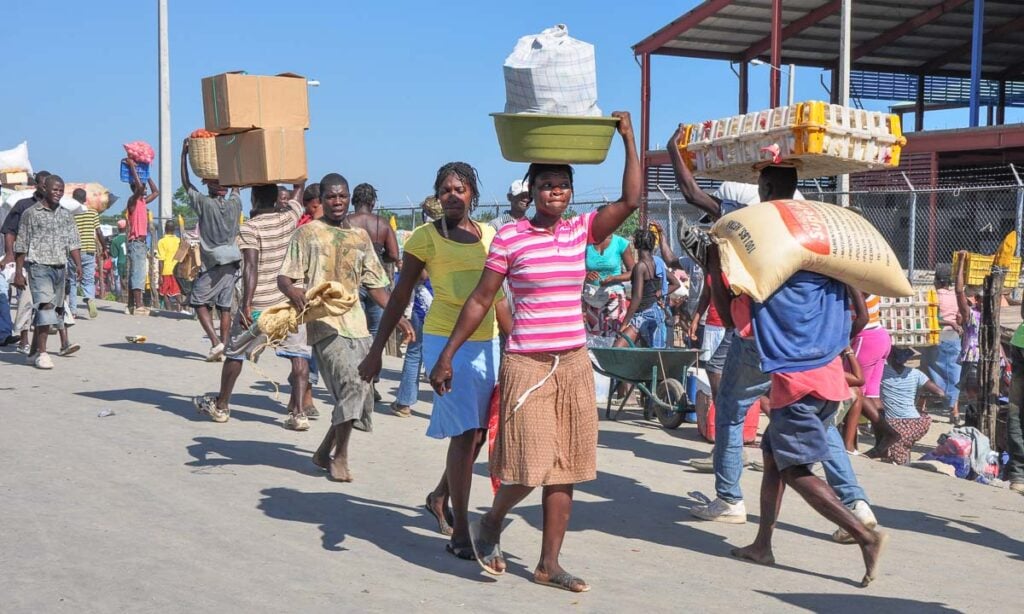 And so Kayla's venture into Haiti gave her a glimpse of indescribable poverty but also incredible human resilience, all under the protective wings of two mother hens. Later, Kayla said, "I felt out of place, but I realized that poverty isn't just in textbooks.
That's as far as we went in Haiti, but we will return to press on to Citadelle La Laferri?re, a UNESCO World Heritage. Dubbed the Eighth Wonder of the World, the colossal mountaintop fortress is best reached by horseback. Preferably with Karina.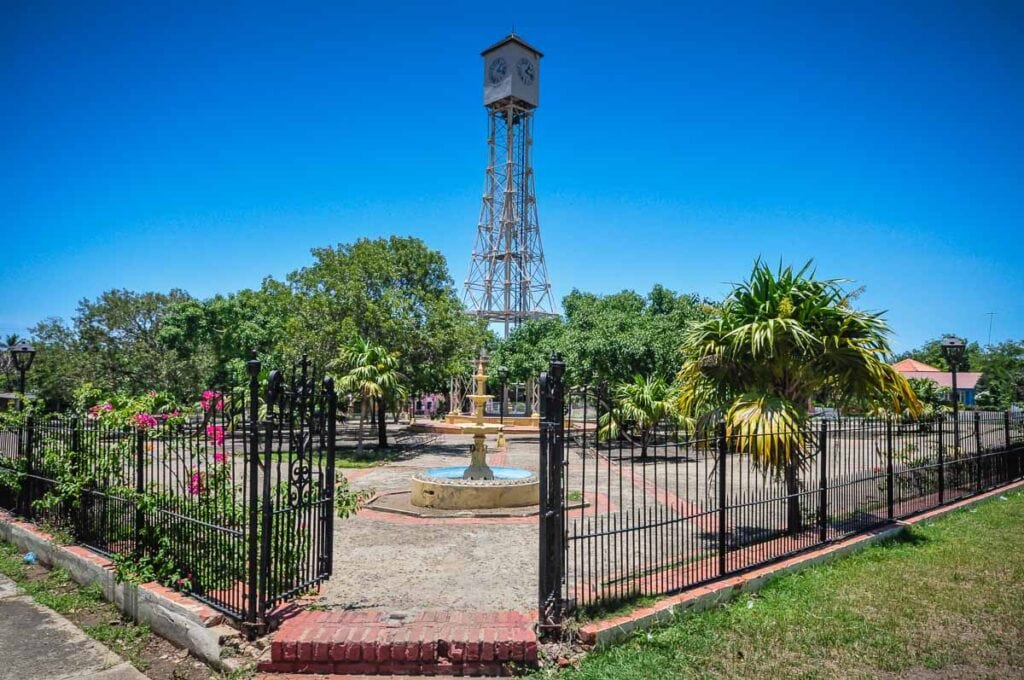 Monte Cristi Dominican Republic Hotels
Next time, we won't stay near the central square with the legendary Victorian clock tower. We will go instead to the beachfront strip at town's end.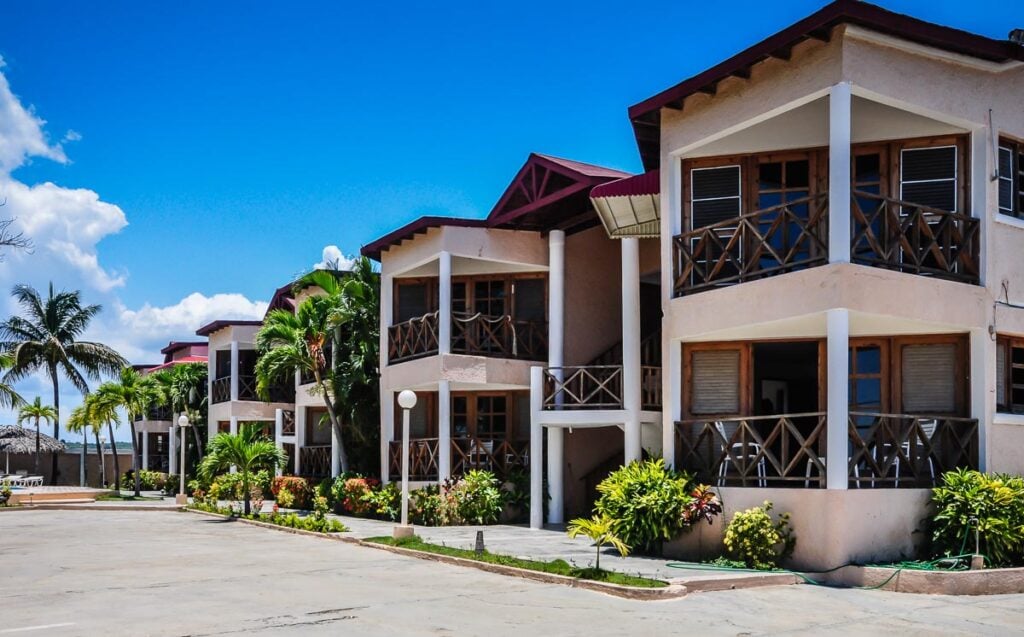 A few lodgings flank the main road paralleling the oceanfront, but I prefer Hotel Cayo Arena or neighboring Hotel Jardines. ?Both are lovely budget options, but the first offers two-bedroom condos that are ideal for families.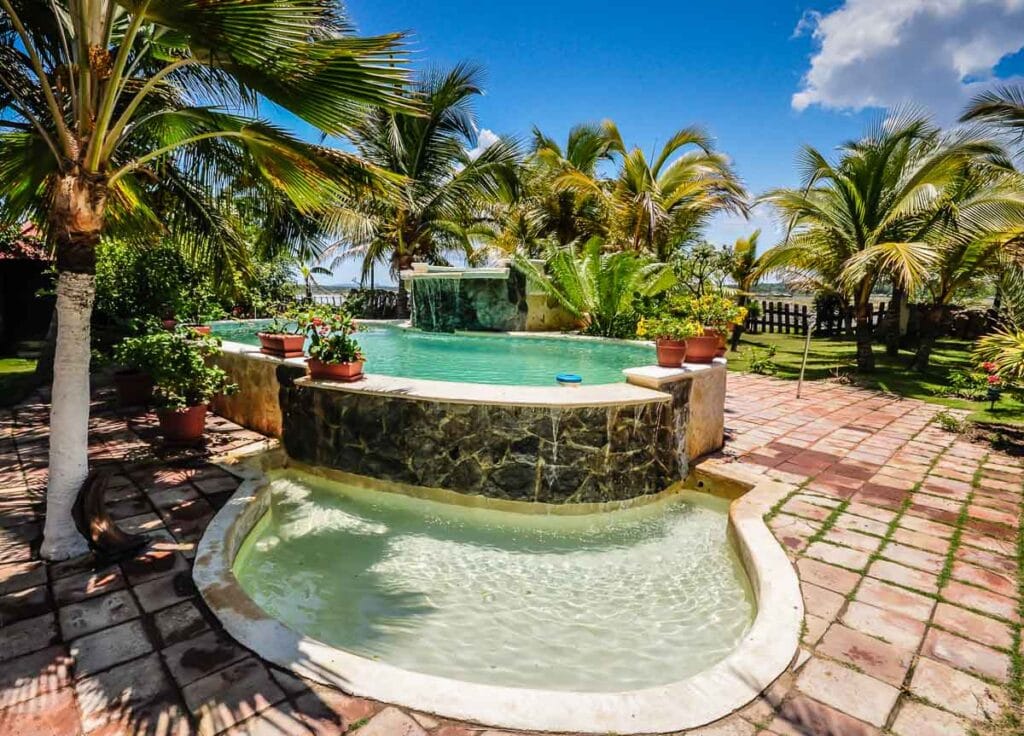 And both have the added bonus that to get to them, we will have to pass Monte Cristi's most arresting and controversial attraction, La Reina del Mar de Monte Cristi (Queen of the Ocean of Monte Cristi.)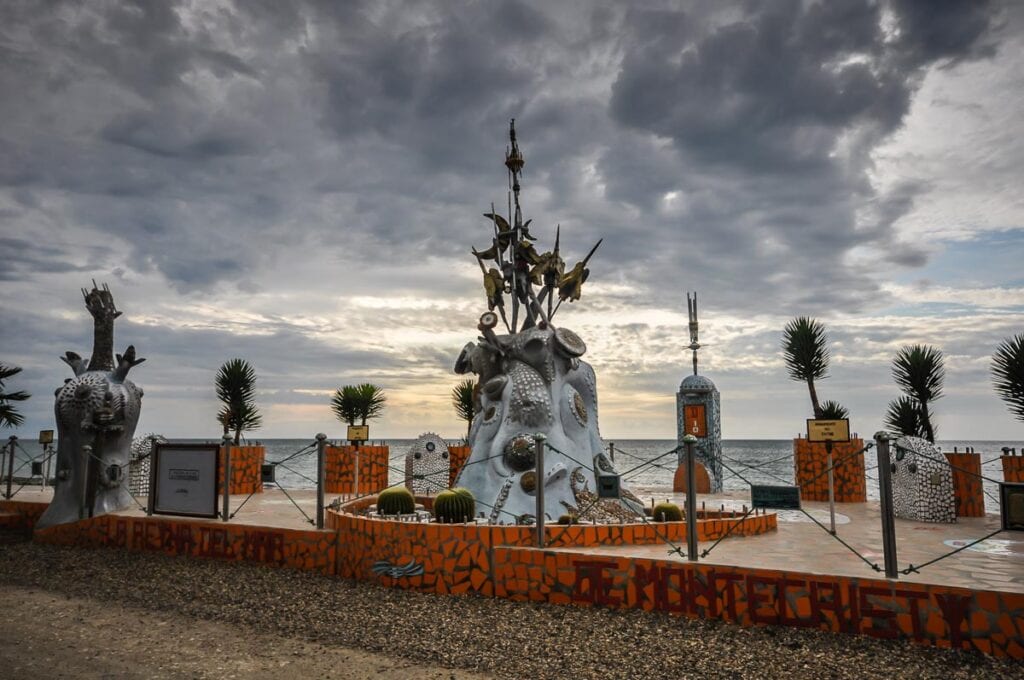 Reminiscent of Gaudi's mosaics, this trio of gaily colored tile and concrete figures appear to command the very seas. They were a gift from 3nrico, an eccentric Italian painter and sculptor thanking Monte Cristi for welcoming him after a turbulent journey from the European art scene through incarceration in Cuba.
Where To Eat In Monte Cristi
We will also return to dine at the Coco Mar Restaurant, as much for its harbor view of La Reina del Mar, as for its leisurely family-style meals of conch, shrimp, and stewed fish.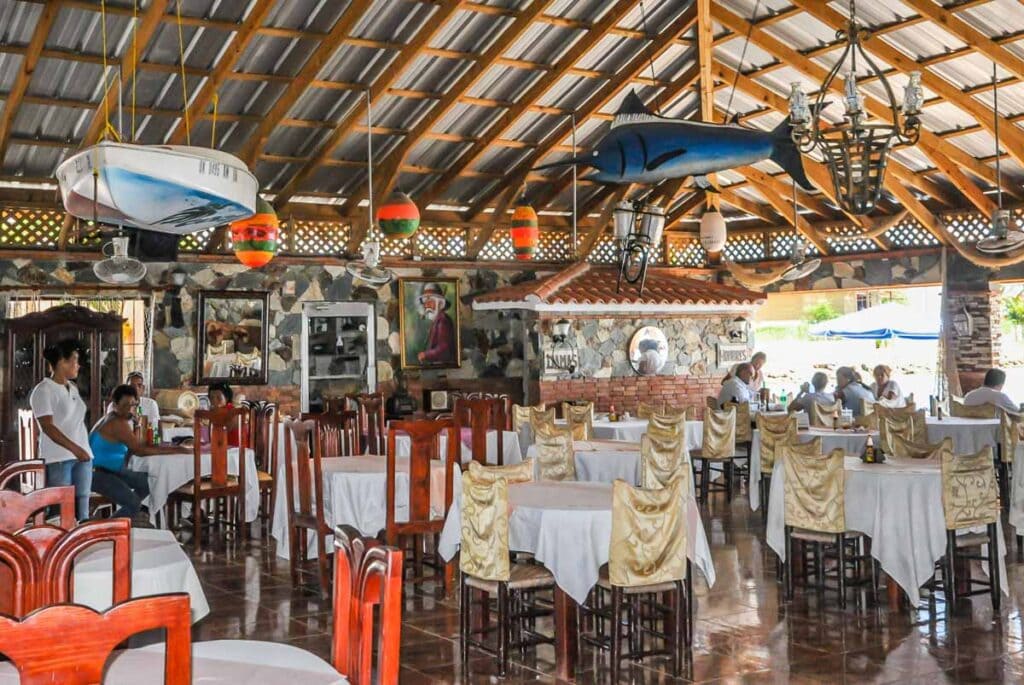 There, I will order a Morir Sonando because there is something sublime about sitting by the ocean sipping this treat while watching a pink-tinged Caribbean sunset.?
And I'll likely recall that we found our gold, in splendid and sumptuous abundance, not in the Morir Sonandos nor in Monte Cristi's shipwrecks, but in the coin of treasured family memories.
Discover more things to do in Monte Cristi on GoDominicanRepublic.com.
And while you're there, extend your Caribbean vacation in Cabrera, Dominican Republic.