Lessons Learned at Mesa Verde National Park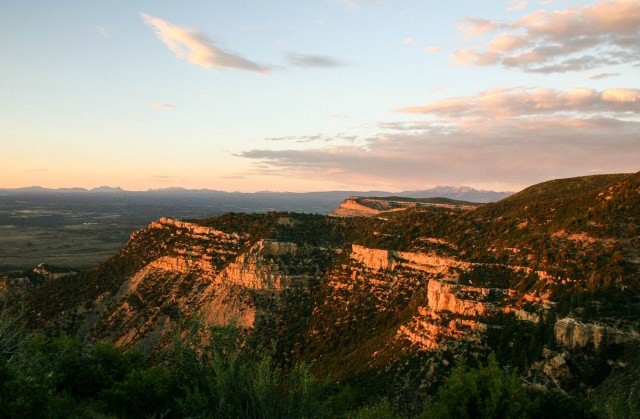 A glass of wine, dusk on a serpentine road, and no barrier between said road and annihilation don't mix. That's one of those lessons learned when exploring America's grand national park system. The year was 2009, and I was a mom on a mission, traveling with two tweens–barely 13-year-old Kayla and 9-year-old Alex–on a journey dubbed the Read Across America Road Trip. A week into the 2-month-long expedition, I arrived at Mesa Verde National Park with high hopes for an educational, life-changing experience for my children. That was my first mistake.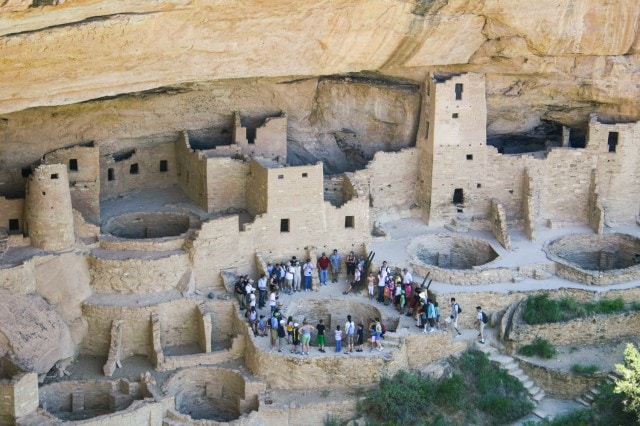 Mesa Verde National Park – An Anthropological Treasure
Both a UNESCO World Heritage Site and U.S. National Park, Mesa Verde National Park is an unparalleled anthropological treasure. To enter the cliff dwellings of the Ancestral Pueblo people who made their home there between A.D. 600 to 1300 is to open a window into a culture and a time that is at once as far removed from our existence as extraterrestrial life, and yet as relatable as celebrity gossip.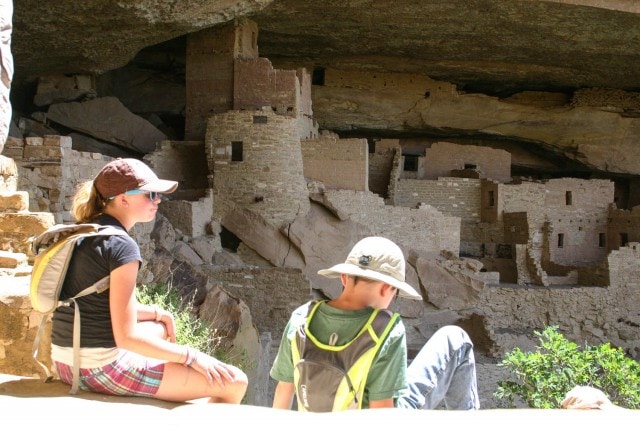 But did my children see it that way?
Alex wrote, "Yesterday, I went to the Cliff Palace and Balcony House in Mesa Verde National Park in Colorado.  They are the homes of the ancient Indian pueblo civilizations.  The people who lived there must have been really athletic to get around their buildings because they had to climb cliff rocks and ladders to get to their farms from their homes."
Not bad for a little boy. Kayla, on the other hand, remembered nothing when told to sit down and write. Much gnashing of teeth and hair pulling was required to elicit this journal entry:
Today we are in Mesa Verde, Colorado.  We went to Cliff Palace and Balcony House.  They are adobe villages built into alcoves in the cliffs.  They are ancient Indian communities.

We saw a kiva, a room used for ceremonial and living purposes.  It is underground.  We learned about sepal holes.  They have one in each kiva.  They are thought to be spiritual.  We learned about manos and metates.  Indian women used manos to grind corn on the metate.  The problem was that the manos were made of sandstone, which got in the corn.  It destroyed their teeth, and in some cases, killed them.

But, guess what was the most common death in the Balcony House?  Sleepwalking!  No, just kidding.

Hiking the Petroglyph Trail
After the Cliff Palace and Balcony House tours we lunched at the Spruce Travel Terrace before tackling one more hike that no lover of anthropology would want to miss. The Petroglyph Trail Hike sounded easy, just 2.4 miles. I figured we would cover the loop in minutes, but didn't count on what a difference high altitude makes. We were ill-prepared: no just-in-casers and only 2 small bottles of water for all three of us.
Right away, Alex decided that he needed to poop, but I wouldn't let him stop. Halfway into the trail, complaining of a headache, he said, "I'm dying."  I pushed him on, all the while worrying that perhaps this was too much.  A few minutes later, he was chasing a lizard and scampering over rocks like a mountain goat.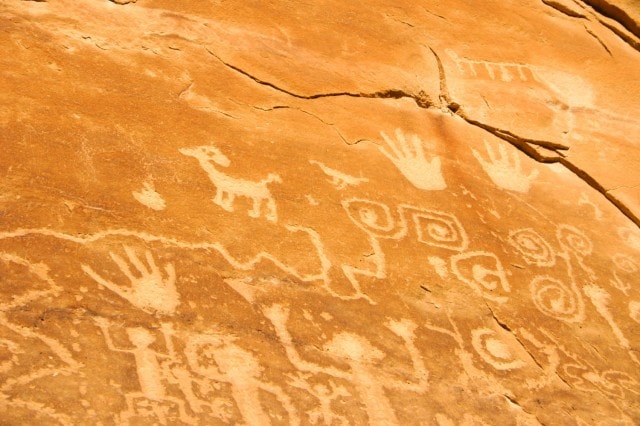 He alternated between vigor and deathbed throughout the two-hour march; Kayla was more resilient, only complaining of thirst. Both sped ahead, and missed the whole point of the hike when they bypassed the petroglyphs without a glance. And when I called them to double back a bit, they were too tired and thirsty to climb down to the drawings. Not that Kayla thought she was missing anything:
Later, we went hiking on the Petroglyph Trail.  I wish that I had brought more water because I finished mine pretty quickly, and got super thirsty.  I didn't actually see the petroglyphs, but my mom did.  There were lots of cool rocks to climb.
Amazing Sunset
To recover from that ordeal, we went straight to an early dinner at the park's fine dining establishment, the Metate Room at Far View Lodge. If anyone took note of our bedraggled appearance, they didn't say anything. And I was too grateful to down a glass of wine while looking out on a mesmerizing 180-degree view overlooking the mesa to care one way or another.
Content with dinner and dessert, we set out on the drive back to our tents at Morefield Campground, stopping along the way at the overlooks. There might have been one too many scenic stops, but they were well worth the delay. Maybe it was the wine talking, but as my journal attests, I was moved practically to tears and purple prose,
What views!  We've climbed on towers around the world to behold views that are a mere fraction of the amazing, stunning spectacle that is the sunset at Mesa Verde.  Even the tropical sunsets of the Caribbean that I am so partial to, don't compare.  It's like being in a snow globe, seeing the sky all around, for as far as the eyes can travel.

And the hues – iridescent blue flowers, lemon yellows, bleached tree trunks against red rock cliffs – all matted by a backdrop of pink and purple sky.  There is no way to capture this experience on a photo.  Nor the feeling of vertigo as you near the edges of the paths and just look down on endless creation.
Alex was more succinct, "At the end of the day, I saw the most beautiful sunset that I have ever seen."
Those views were well worth the endless minutes of white-knuckle terror driving back to the campground in waning light. I have never, before or after, ridden a scarier road. Considering I grew up in the  Virgin Islands and have driven in Buenos Aires, Belize, and most recently in India and Nepal, that's saying something. But I would do it again for that magnificent sunset (although I might forgo the wine.)
Back at Morefield Campground, Kayla's response to her encounters with history and nature were less poetic:
Even later, we met some people at our campground.  They were the same people from our Garden of the Gods Campground.  We hung out with the two boys, and all of us (Alex, me, Joe, his brother) played Gameboy.  I restarted my Guitar Hero on Tour Band.  I easily beat the easy level.  I have a goal to beat the expert level by the end of the summer.

Family Travel Lessons Learned…Eventually
I (should have) learned a few lessons that day.
1) Don't drink wine before tackling difficult roads.
2.) Always carry more water than you think you need on a hike.
3.) Respect high altitude.
4.)  Relinquish control; kids may learn more that way.
5.) Don't expect too much in the short term; the results of life-changing experiences may not be apparent until years later.
6.) Insist on just-in-casers BEFORE a hike.
 You Might Like: