Making Maple Syrup Candy Snow at Stowe Mountain Resort
The last day of ski season might not be the best time to blaze new trails, but it was a good time to explore new-to-me Stowe Mountain Resort. And to discover how easy (and messy) it is to make Maple Syrup Candy Snow.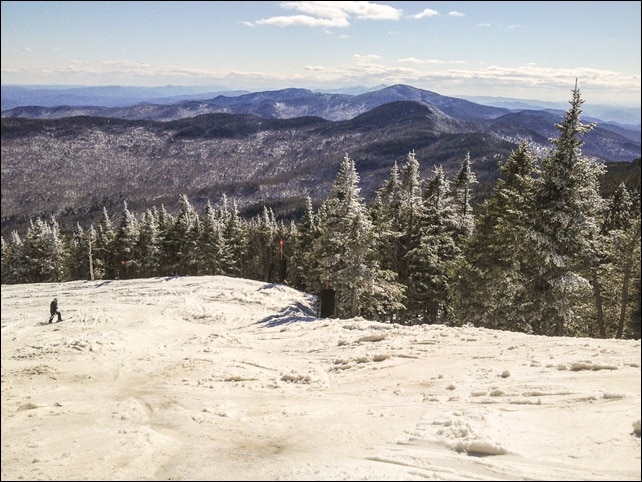 It didn't take long to realize that I wasn't up to the challenge of skiing in spring conditions. While the ski racers of the family were having a blast, I was terrified to gain speed not knowing when I might run into slush, rocks, or worse. After just one extremely long run from the top of Mount Mansfield, I was ready to call it quits.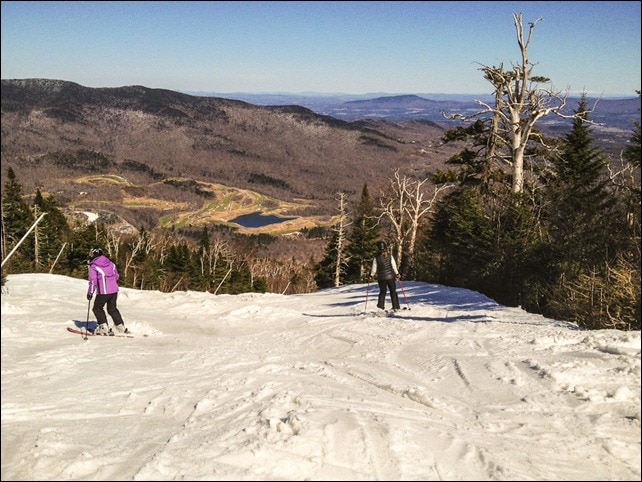 Plus, there was plenty to do elsewhere on the mountain. Skiers-in-the-know came in their craziest outfits to send off the season with as much fanfare as possible. And, because this is Vermont after all, maple syrup was a star attraction.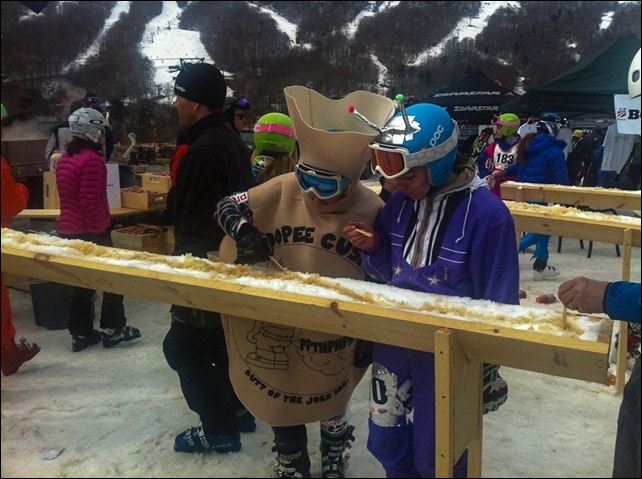 Believe me, there is no graceful way to ladle maple syrup from a bed of snow on troughs – not with tongue depressors. But the kids didn't care, nor the grown-ups either.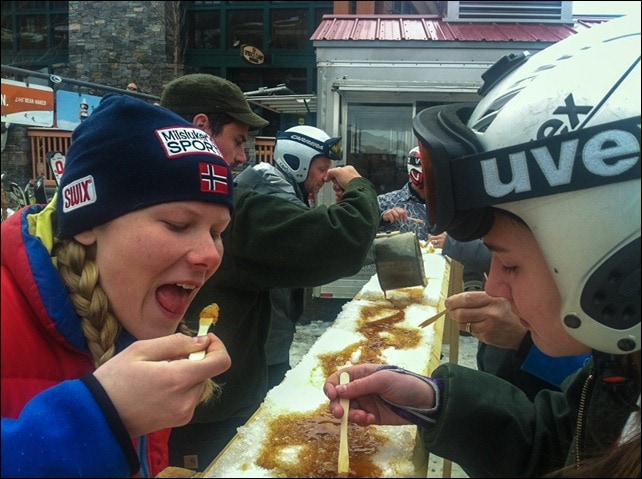 Since I was counting points on Weightwatchers, I skipped the maple troughs. But I couldn't resist the cunningly placed S'mores station.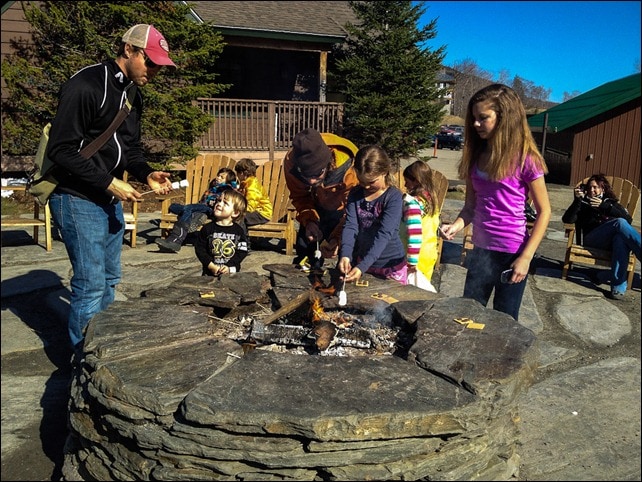 The teen racers practically moved in, helping down any potential surplus of marshmallows.