How to Find Homeschoolers in the Capital Region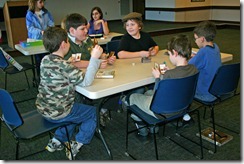 Since I homeschooled my younger child, and I wrote about it onThe Journey Mom, every once in a while I receive an email asking how to find homeschool groups in the Capital Region.
Sometimes it's a query from a parent who is considering homeschooling, and sometimes it's a request from a mom who  is already homeschooling, but who is looking for homeschool get-togethers. My advice is always the same.
1. Get on a Homeschool Forum.
There are many, many online support groups catering to all kinds of interests. Here are several Capital Region Homeschool Yahoo Groups  and a Facebook Group where you can ask questions, organize and share events, and find homeschoolers in your neck of the woods:
CDHE – Capital District Home Educators in NY's Capital Region.
FERNetwork · Family Educators Resource Network in the areas of Columbia, Rensselaer, and Albany counties in New York and in Berkshire county in Massachusetts.
SaratogoHomeschoolers – Homeschoolers in the Saratoga, NY area.
NYHEN-Support – This list is hosted by the New York Home Educators' Network (www.nyhen.org) and provides resources for anyone homeschooling (or thinking of homeschooling) in New York.
New York Homeschooling Parent Support Group Forum on Time4Learning.net.
Averill Park Homeschoolers – Rensselaer County homeschoolers (centered in the Averill Park/East Greenbush area.)
Capital District Homeschoolers – Open Facebook Group is a place to connect with other homeschooling families in the area and to share local events, information, and resources.
2. Attend a Homeschool Event.
You can find many homeschool events announced on these Yahoo Groups, but the beauty of these forums is that you can use them to put out an invitation to an event that you organize yourself. For example, one homeschooler contacts the Palace Theater to arrange a group discount for the Family Series, and then posts the announcement on the Yahoo Group. Another sets a time and place for a hike, and invites homeschoolers to join her. As a result, there is a gamut of events for homeschoolers to be found on the Yahoo Groups from the spontaneous to the highly organized.
One of my son's favorite ongoing events (and mine too) is Indoor Games at the Saratoga Public Library. This is a very relaxed outing where most often you'll find a gaggle of moms knitting at one table while the kids play board games at the other tables. It's also a fabulous way to network with experienced homeschoolers, and pick the collective brain!
Here is a reprint of a recent CDHE post about this event:
What: Indoor Games Day 2011-2012, teens are invited to bring table-top games for
indoor-appropriate play. Younger kids are welcome if they are
accompanied by an adult and if they don't interfere with the older
kids. The room is large and light, with space for playing on the floor
as well. Food is allowed (there's a kitchen attached, and the library
has a coffee shop). Participants are expected to help set up and clean
up tables and chairs and anything they bring with them.
Where: Saratoga Springs Public Library, Community Room (first floor)
When: 1:30-4 (including set-up and clean-up)
Dates: All dates are Friday, unless otherwise noted!
October 7, 14, Wed 19, 28
Nov 4, Wed 9, 18, 25
Dec 2, 9, 16, 23
Jan 6, 13, 20, 27
Feb 3, 10, 17, Thurs 23
Mar 2, 9, 16, 23, 30
Apr 6, 13, 20, 27
3. Sign up for an Enrichment Class.
There are a number of enrichment classes in the Capital Region scheduled during the school day hours that are typically filled by homeschool students. You can find an ever expanding list on my Guide to Enrichment Classes in the Capital Region.
4. Join a Homeschool Coop.
My son and I have never joined a homeschool coop as we have been too busy with enrichment classes, informal events, and our own plans. However, there are several homeschool coops in the Capital Region. For a full listing go to the NYHEN page on Local Homeschooling Groups in New York State, but here are a few in our area:
Home Education Network of the Albany Area (HENAA) – Email contact: henaahomeschool@gmail.com. Statement: HENAA is an inclusive, eclectic homeschooling cooperative comprised of families residing in Albany, NY and the surrounding regions.
Hudson Valley LEAH – Region served: Albany area, Email contact: Benita Oliver (attstylmom@aol.com) Statement: This is a Christian group. We have field trips, a full day of classes and activities for all ages. Right now the new group's classes include Art, Spanish, gym and anything else the parents would like to start.
Living Room Learners – Email contact: LivingRoomLearners-owner@YahooGroups.com, Phone contact: Paulette Ryder (518) 239-8414
Email list: LivingRoomLearners (to subscribe: LivingRoomLearners-subscribe@YahooGroups.com), Statement: Living Room Learners is a group of home-schooling families living around upper Greene / lower Albany / eastern Schoharie counties. We embrace all races, religions, and styles of learning. Our primary purpose is socialization – both for children and for parents (!) – and to that end we meet at members' homes, at indoor and outdoor playgrounds, and at local places of interest. We also acknowledge that different parents have different academic strengths, so encourage parents to lead informal classes within their field(s) of expertise. We are always on the lookout for educational programs offered to the home-schooling community, and organize group outings to attend such programs. Living Room Learners is a wonderful, friendly group for any home-schooling mom or dad who enjoys being with their children while also getting to have that rare adult conversation!
The Alternative Learning Center (TALC) – Email contact: membership@talcny.org
Website: www.talcny.org, Statement: TALC is a homeschooling community and cooperative based in Columbia County. Our mission is to provide a forum in which people of all ages can share educational resources and knowledge; to organize and coordinate activities which further such sharing; to operate a program of activities for children and youth, using the resources of the community; and to encourage learning in its broadest sense.
Additional Resources:
What am I missing? Got a list, coop, or other homeschool group to share? Post a comment, please!