I hadn't planned on going to Ellen's Stardust Diner in New York City. In fact, I had always avoided this diner in favor of ethnic restaurants, thinking that it would be another overpriced tourist trap.  But this night was different.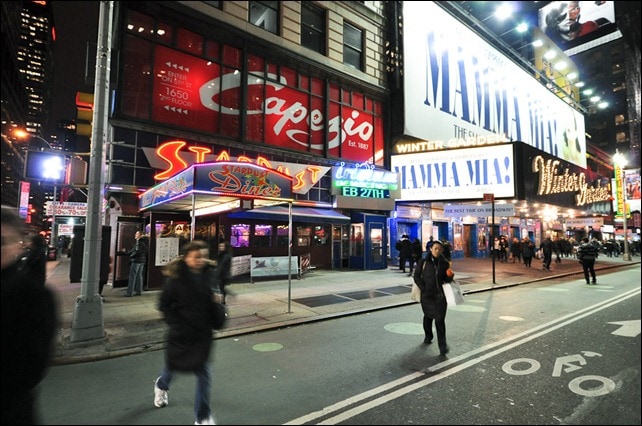 My son and I went to Mars Restaurant, thinking this would be a good tie-in to our New York City Space Odyssey (consisting entirely of these dinner plans and the Beyond Planet Earth exhibit at the American Museum of Natural History.)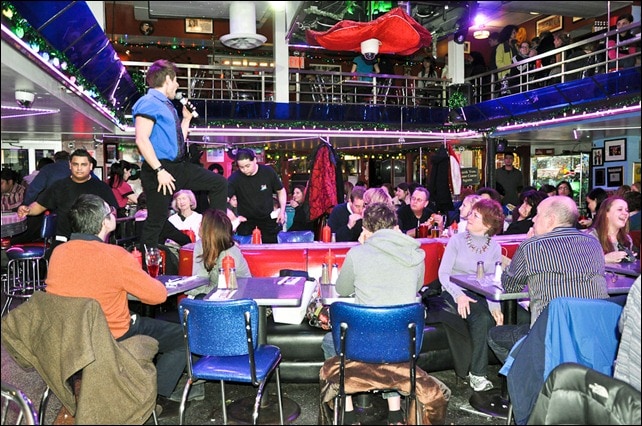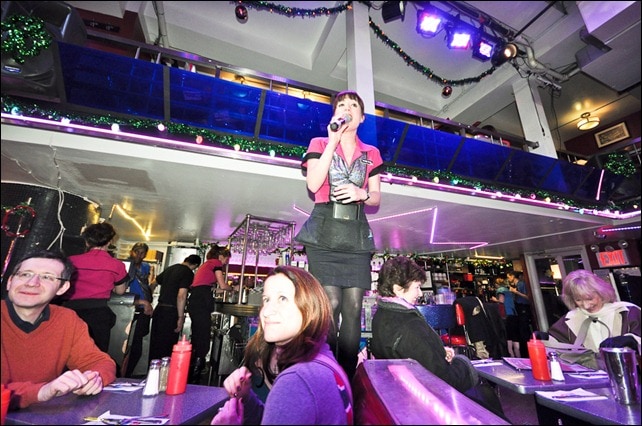 But when we arrived, I found out that Mars Restaurant had gone out of business; and in a stroke of good fortune, Stardust Diner was open across the street. At 7pm on a Tuesday night, there was only a short line waiting to get in, and within minutes we were seated at the center of the main room – also a makeshift stage for the performers.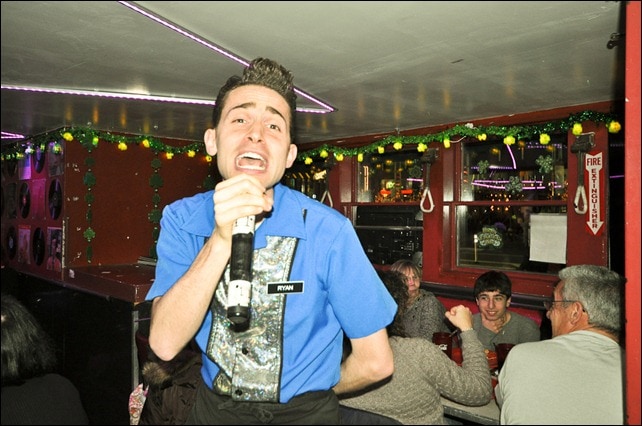 You see, what I didn't know was that with dinner comes a hearty helping of dreams. Each of the waiters and waitresses at Ellen's Stardust Diner is hoping for the big break, when they'll finally get that call from a Broadway show. In the meantime, they're thrilled to sing on Broadway – even if it's at a diner –  in between schlepping burger and fries, which, by the way, are pretty reasonable for NY ($13.95 for a burger and fries.)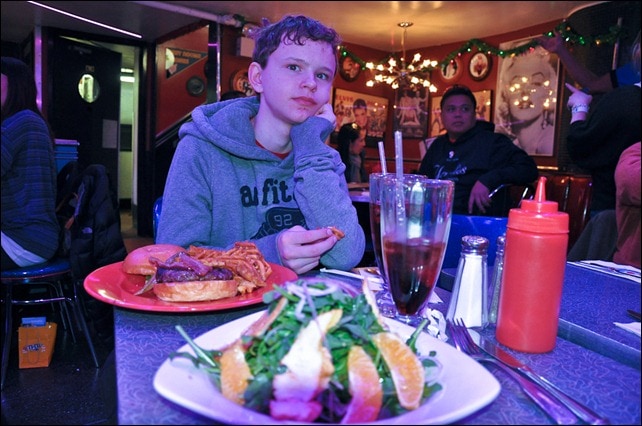 The "show" was a little loud for my taste, I would have been happy just to enjoy the tasty dinner, and even more delicious desert – a root beer float that was so big we could hardly finish the one that we shared.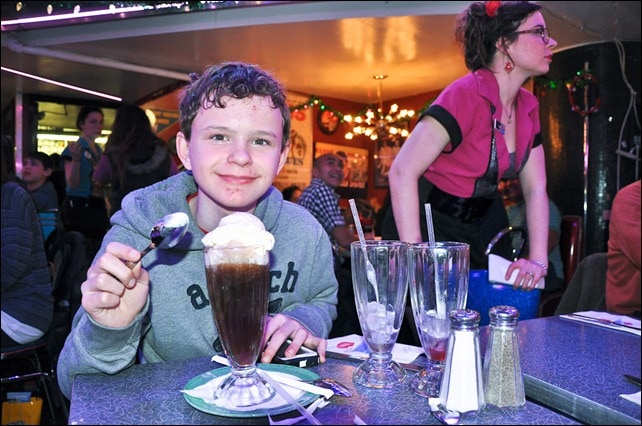 And yet, it was fun to watch the performances with my son. When you consider that we got a free Broadway show with our meal, dinner at the Stardust Diner is quite the New York City bargain.
Travel Photo Challenge:
We are now entering the second week of the SITS Girls' Pin-tastic Pinterest Challenge.  Last week, we worked on basic photography skills:
And this week we're moving into learning how to used these photos on Pinterest:
Find It!
Ellen's Stardust Diner
1650 Broadway  ((between 50th St & 51st St) New York, NY 10019
(212) 956-5151 Serving breakfast, lunch, and dinner seven days a week.
You Might Like: