Day Camps, Summer Camps, and School Break Programs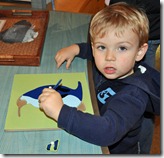 There has never been a better time to find the right camp program for your child. This year, there is a bewildering selection of summer camp and day camp options, and it seems like every day I find a new one. Good thing that help is on the way! Here is a round up of events and listings to help you find the most suitable camp program throughout the year.
FREE Events:
Summer Camp Fair – Sunday, March 13, 2011, 10AM-2PM, McDonough Sports Complex, Hudson Valley Community College, 80 Vandenburgh Ave., Troy, NY.
The event will be co-hosted by Radio Disney and will include a family fun area, clowns, a DJ, music, dancing and a bouncy house for the kids. Parents will be able to speak with summer camp representatives from around the area as well as from Hudson Valley Community College's own Kids Camps programs. This summer, the college will again offer a variety of athletic camps, as well as Circus Theatricks, Technology Camp, Youth Theater Program, and Summer Academy, a fun educational enrichment program for children. More than 20 camps from around the Capital Region are expected to have booths and representatives in attendance.
For more information go to www.hvcc.edu/kidscamps or call (518) 629-7339.
KidsFunSummer Expo – Saturday, April 16, 2011, All Day, Colonie Center, 1417 Central Ave, Albany, NY. Parents can meet representatives from over 40 Summer Camps, and get: a free reusable Camp Fair 2011 tote bag with 2011 Camp Directory and goodies; a full day of camp workshops to give your kids a feeling of the camp activities; meet and take pictures with all the characters: Eastern Bunnies, Clowns, Super Heroes and more; enjoy the Bouncy Castles free of charge.
Parents and future campers can visit with over 40 local and out-of-state
representatives from: Residential Camps, Day Camps, Academic Summer Programs, Athletic Summer Programs, Teen Adventure Programs, Fine Art Programs, Public and Private School Camps, County Offerings, and more.
The KidsFunSummer Expo promises a one-stop solution with all the information you need to find a summer camp for your family.
For more information, or to exhibit at this event, contact Kids Fun Plaza at www.advertise.kidsfunplaza.com.
Day Camps, School Breaks, and More:
Summer Camps:
2011 Summer Camp Catalog (Capital District Child Care Council) Sign up to receive notification when the catalog is ready.
The Times Union maintains an ongoing database of summer camps on Camp Guide.
Katie on Capital District Fun published an awesome list last year, and I bet she'll do it again.
Capital District Parent Pages publishes a camp guide in their April issue. Here is the camp list from last year.
Am I missing anything? Please share! Post a comment, send an email to sandrafoyt(at)gmail.com, or join Albany Kid on Facebook.