Christmas Story Movie Comes to Life in Cleveland
During my first winter in upstate NY, my two-year-old daughter was mobile and curious, a dangerous combination. I expended a lot of energy running around after her, trying to keep her from licking metal poles.
You see, I was certain that she might fall into the same trap as Ralphie ( A Christmas Story) whose tongue got stuck on a flag pole. Now, I don't know if that is even possible – I suspect it's one of those winter myths – but at least I know how they they made it happen on film.
One of Cleveland's quirkiest tourist attractions, A Christmas Story House & Museum, hides away on a quiet, residential street in the historic Tremont neighborhood. Definitely not a place you would find, unless you're looking for it. It's a miracle that director Bob Clark's scouting crew found the perfect house for a working class of the 30s and 40s in the first place. If not for Higbee's (an actual department store in Cleveland at time of filming) decision to allow the movie to be filmed inside the store, they might have kept on looking for a film location closer to the story's setting in Indiana.
Kim, our guide, shared this and many other stories about the filming of the movie in a short and lively tour of the house, before letting us loose to do what we wanted. And well, who could resist reenacting some of our favorite moments from the film?
I asked the Albany Kid Family Travel community to share their favorite moments, but turns out this was a tough call. Sue Rock says, "It's almost impossible t choose just one." And Cie McCullough says, "oohhh hard to say: Tongue on the flagpole, getting a bunny suit for Christmas, the leg lamp…I think my favourite is when Ralphie is daydreaming about saving his family with his Red Rider Carbine Action Range Model Air Rifle. Cracks me up that the family is hiding under the table, and that the bad guys are scared of "Old Blue"You might like."
Since it's darn near impossible to pick a favorite moment in the movie, we present you, instead, with our take on several.
Here is our homage to favorite moments in A Christmas Story:
The family dinner, before the mayhem.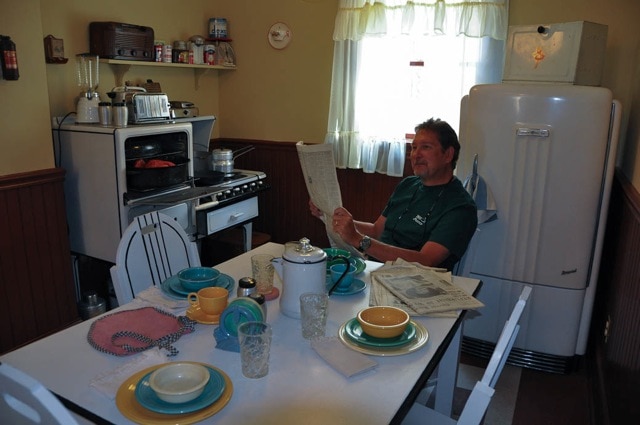 It wasn't easy shooting this pathetic scene (Alex had to cover his face to hide his grin.)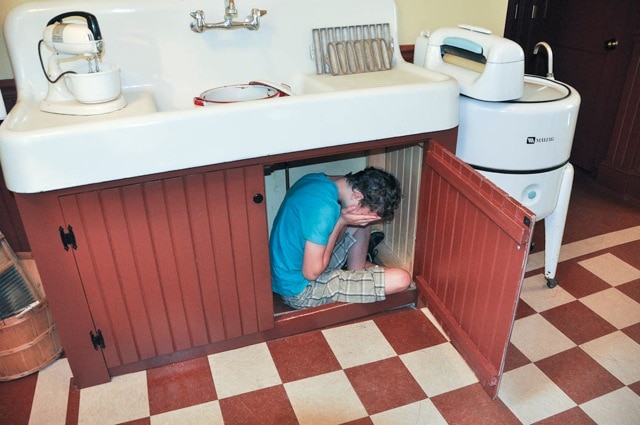 Kayla was eager to don the bunny suit.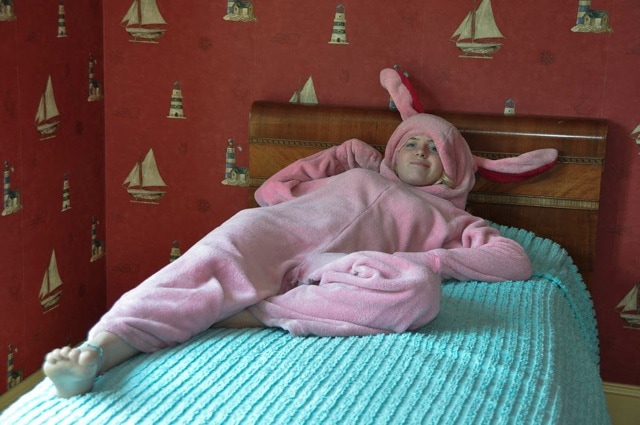 Why shouldn't the kids get BB guns for Christmas?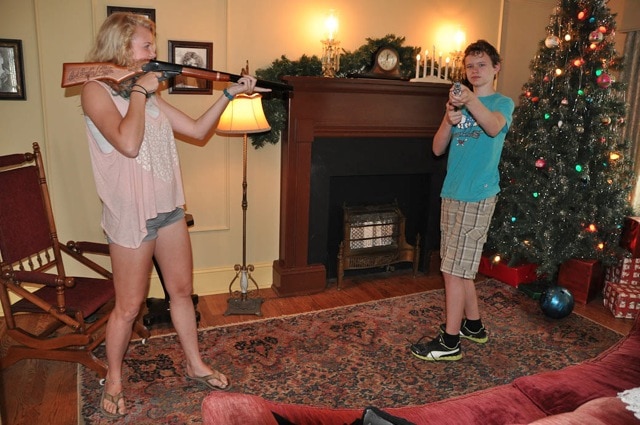 Maybe a leg lamp would make a better gift.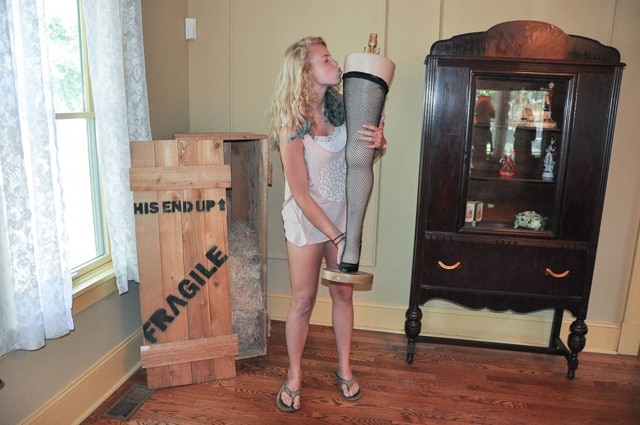 Who wouldn't want a leg lamp for the front parlor?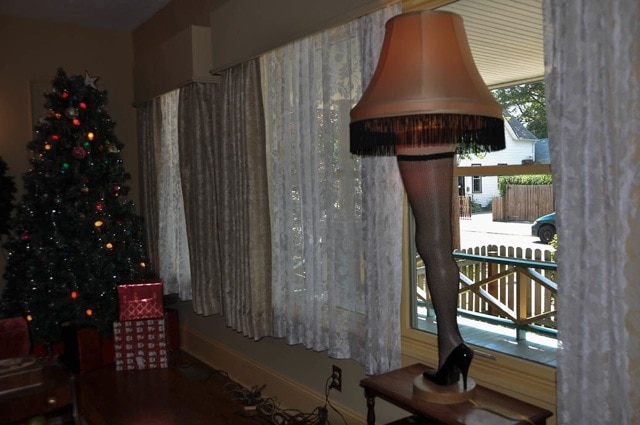 And look, you can get the leg lamp in all sizes!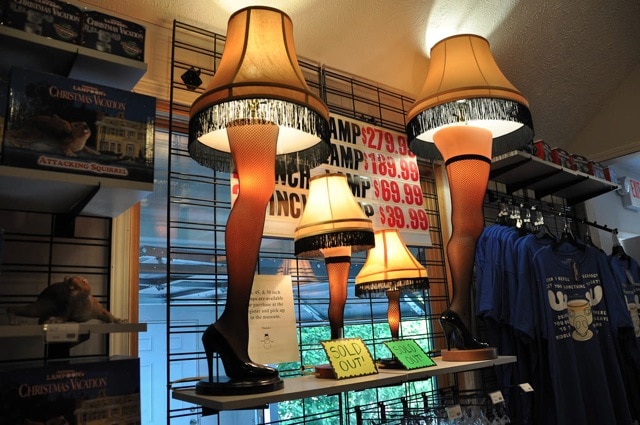 Find It!
A Christmas Story House & Museum
3159 W 11th St.
Cleveland, OH 44109
(216) 298-4919
Hours: Thursday-Saturday, 10am-5pm; Sunday 12pm-5pm
Website: www.achristmasstoryhouse.com
Disclosure: Our visit to Cleveland was hosted by Positively Cleveland. 
You might like: