Last Updated on
With such great weather this past weekend, my two kids, our two dogs and I all piled into our car to enjoy a short road trip adventure.
At first we thought we might explore some of Saratoga Spring's more exotic restaurants, but it turned out the city was just too crowded with revelers bedecked in green. So south we went, making a left when I saw a sign for Mangino's Ristorante, a place I remember from my childhood, on the south end of Saratoga Lake.
It's still as good as I remember, and we had a bit of adventurous eating as my son ordered the frog legs, and the waiter brought out a dish of Garbonzo Beans, a specialty of Mangino's also available by the pint. My daughter and I stuck to our favorite pasta dishes: White Clams and Linguine for me and Fettuccine Alfredo for her.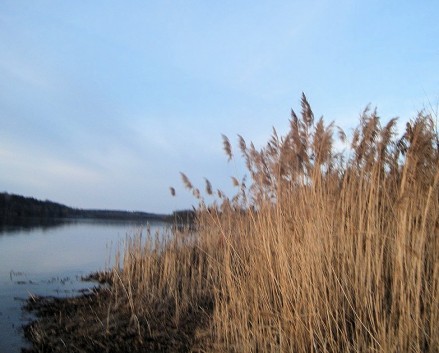 After dinner we continued to drive around Saratoga Lake. I really haven't been to the lake in years, and have to say it is much prettier than I remember.  Some of the shoreline has been built up with newer houses and condos, but none are overly large and many older, dilapidated places have been replaced. The water is not as crystal clear as parts of Lake George, but Saratoga Lake more than makes up for it with a comfortable charm all its own.
We stopped when we found a small park and boat launch, complete with little beach, at the north end of the lake. Just enough for the dogs to get out, stretch, and enjoy the new smells. There we had a perfect evening of a day that didn't really turn out the way we planned.
My daughter had so much fun, she asked if we could stay longer!
It was evident that others had enjoyed the lake that day.
In the end, there was relaxation and fresh air, surrounded by beauty. It may not be everyone's idea of adventure, but for us it was just perfect.
Find It!
The easiest way to get to Mangino's Ristorante is to take I-87 the Northway to exit 12 Malta, and then straight to Saratoga Lake.
The Saratoga Lake State Boat Launch is on route 9P. Get there by taking exit 14 off the Northway and continuing east. When you get to the lake, it's on the left right after the bridge. Or, continue on along the lake after your dinner at Mangino's.