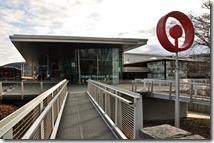 Taking my daughter to a museum full of glass is like leading a bull into a china shop. But that wasn't my real error in visiting the Corning Glass Museum; no, my mistake was in not allotting sufficient time to fully explore the exhibits.
Our visit was short and sweet, but full of wonder too.
The 90 Minute Tour of the Corning Glass Museum
1) Kayla and I arrived at 3:20 pm, at what I thought was the museum. It was, instead, a Welcome Center next to the parking lot. A shuttle bus, which runs every fifteen minutes, carries you the short distance to the main building of the museum.
2) Entering the sprawling main building, it was clear that we would have to pick and choose what we could reasonably accomplish in 1.5 hours. My daughter signed up for the 3:40pm "Make your own Glass" workshop, and we were off to find the studio in yet another building.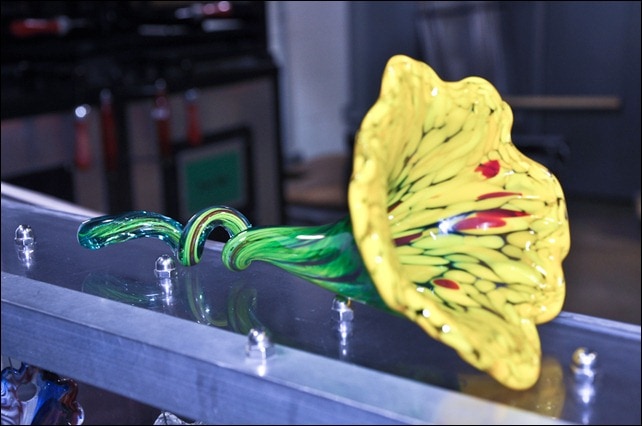 3) The hands on glassblowing workshop went by surprisingly fast. As soon as Kayla was suited up, she was led behind the fenced off area to where the instructor demonstrated the process of making a glass flower (a craft which is only suitable for kids 14+.) While Kayla remained at the workbench, the teacher got the hot glass from the furnace – a smart move, I think, when dealing with temperatures of 2100 degrees Fahrenheit.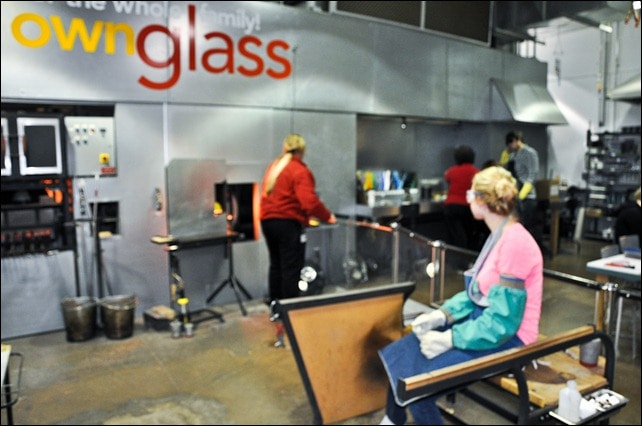 4) By 4pm, we were leaving the studio and heading back to the main building, with enough time for a restroom stop before going to the Hot Glass Show – a must. The popular show runs several times a day, so it's not hard to schedule it in. It was a wise choice to attend the glass show after the craft; by then, Kayla was able to fully appreciate the 8-years of experience that went into Karen the glassblower's ability to demonstrate the tricks of the trade.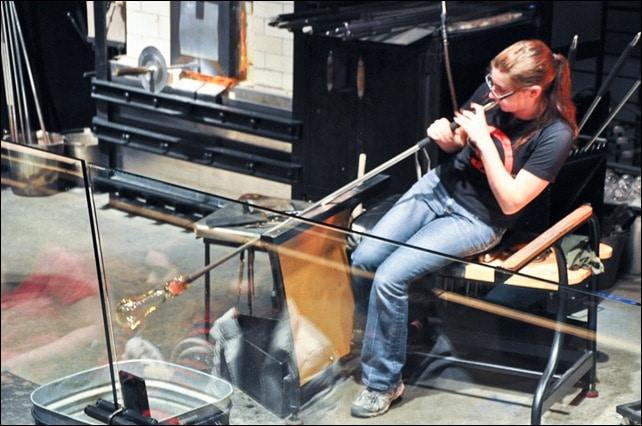 6) After the show, we had only thirty minutes to zoom through the museum. But I think we chose wisely in making a quick stop in the galleries.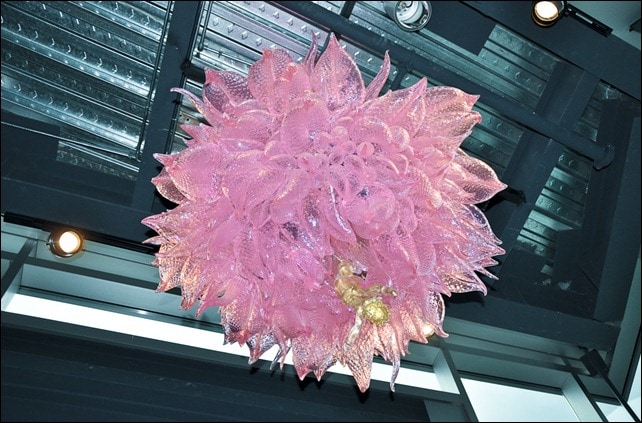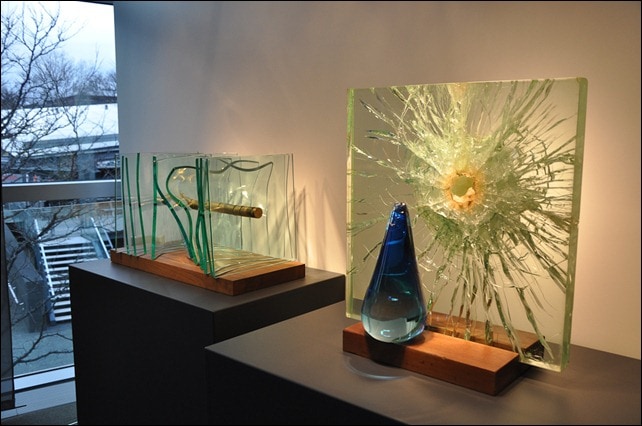 7) When the fifteen-minutes-till-closing announcement went out, we ran to the Innovation Center as we had been advised not to miss it. We definitely did not have enough time to do this section justice, but made a valiant try nevertheless.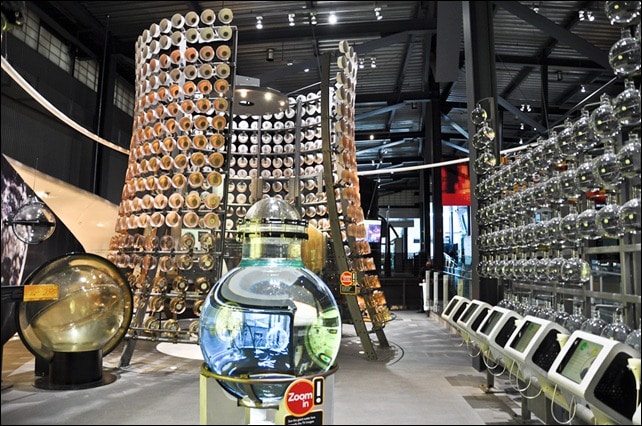 While I read plaques describing the history of Corning Glass, stopping to admire the huge tower of casserole dishes, Kayla discovered her own innovation – a humongous magnifying glass for playing Temple Run on her iPhone.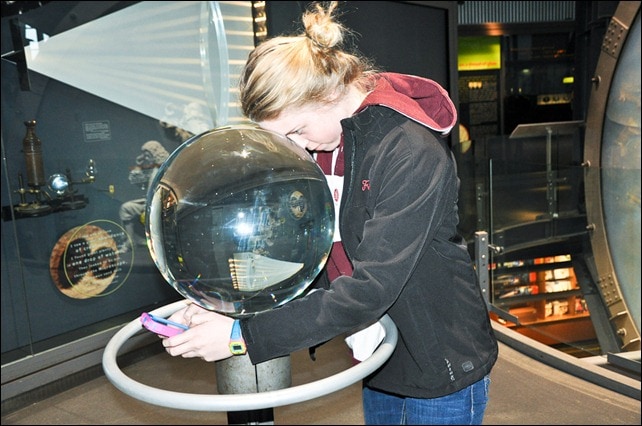 No glass was broken on this visit; at least none that wasn't supposed to be scrapped. As we left, my teen gave the Corning Museum her seal of approval, likening it to the high-tech Apple in being a "chic museum." She had been expecting another fuddy-duddy museum, and was happily surprised to find a very modern, well-designed exhibit space instead.
And who could ask for anything more on a ninety-minute tour?
Go See It!
Corning Museum of Glass
1 Museum Way  Corning, NY 14830 Hours: Mon-Sun 9am–5pm (800) 732-6845 Admission: Adults $15.00, 19 and Under FREE Road Trip: 3:30 minutes by car from Albany, NY.
Tip
: Register for workshops before arriving at
Make Your Own Glass
. website:
www.cmog.org
Sandra Foyt | Sandra Foyt is a storyteller, photographer, and road trip junkie. A veteran of six cross-country road trips, she drove Route 66, the Lincoln Highway, the fossil freeway, the extraterrestrial highway, and even "the loneliest road in America." Find her on GetawayMavens.com, an award-winning destination guide to extraordinary travel in and from Northeast USA, on her portfolio site at SandraFoyt.com, and in freelance gigs on Family Travel 411, Minitime, Huffington Post, and Matador Network. Email: sandrafoyt@albanykid.com, Twitter @SandraFoyt.