Dining out with four kids, all under the age of six, is no picnic. With our large party, we had to be especially careful about where we went out to eat. We needed a budget-minded restaurant where patrons take children in stride, and it had to have kid-appeal.
Moscatiello's Italian Family Restaurant fit the bill nicely.
It's been a family favorite for years, as a restaurant destination and also for takeout. I usually split the Eggplant Parmesan and Pasta Fasul with my husband, while my kids get the pizza. We like that it's good food, conveniently located, with fast service.
Last week, I also counted on being seated quickly in a place where we wouldn't get the stink eye because of our young, and not-so-quiet children.
I wasn't disappointed. Since we had a very large party, they had to break us up onto two nearby tables, but we were sitting within minutes. And we didn't mind being split up. My sisters and I sat at one table with the baby and toddler, and we let the rest sit at the big kids table.
This might have been a recipe for disaster, but Moscatiello's helps keep the kids busy by handing out real "play" dough. They loved it, especially when they wore it on their faces as masks!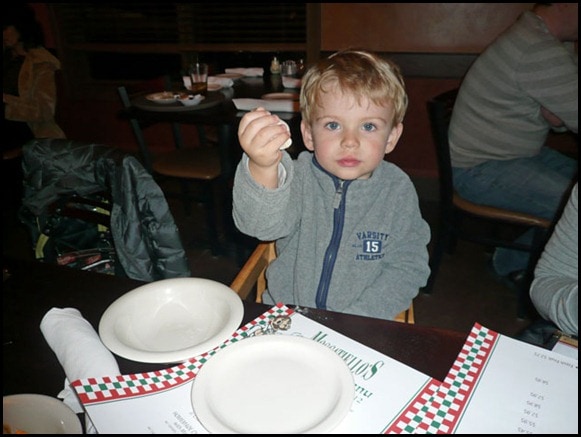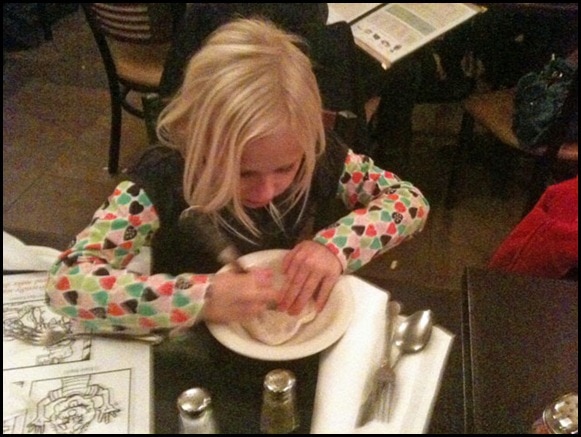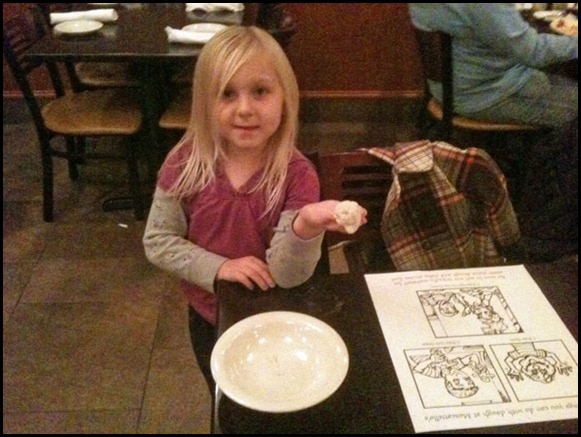 Dinner was excellent too. My fresh-made Gnocchi with Fra Diavolo Sauce was spicy and flavorful, and all the adult portions were so big that we had lots of leftovers. The kids had a wide selection on the Children's Menu, with drinks and desert included. No one left hungry.
Moscatiello's was a great addition to our Visiting the Capital Region with Young Kids itinerary.
Go See It!
99 North Greenbush Road
Troy, NY 12180-8329
(518) 283-0809
More on Visiting the Capital Region with Young Kids:
Sandra Foyt | Sandra Foyt is a storyteller, photographer, and road trip junkie. A veteran of six cross-country road trips, she drove Route 66, the Lincoln Highway, the fossil freeway, the extraterrestrial highway, and even "the loneliest road in America." Find her on GetawayMavens.com, an award-winning destination guide to extraordinary travel in and from Northeast USA, on her portfolio site at SandraFoyt.com, and in freelance gigs on Family Travel 411, Minitime, Huffington Post, and Matador Network. Email: sandrafoyt@albanykid.com, Twitter @SandraFoyt.