11th Century monasteries sit high above the rocks in Meteora, Greece. This is a UNESCO World Heritage Site of amazing beauty and divine grace, no more than an hour outside of Athens. Six Greek Orthodox monasteries look over the small town of Kalampaka, but many more monasteries, now closed, dot the hills and rocks surrounding it.
Meteora, which means "suspended in the air", is an ideal place for hiking and mediating, but just three miles to the south is the Theopetra  cave complex. These caves have evidence of human habitation over 50,000 years ago.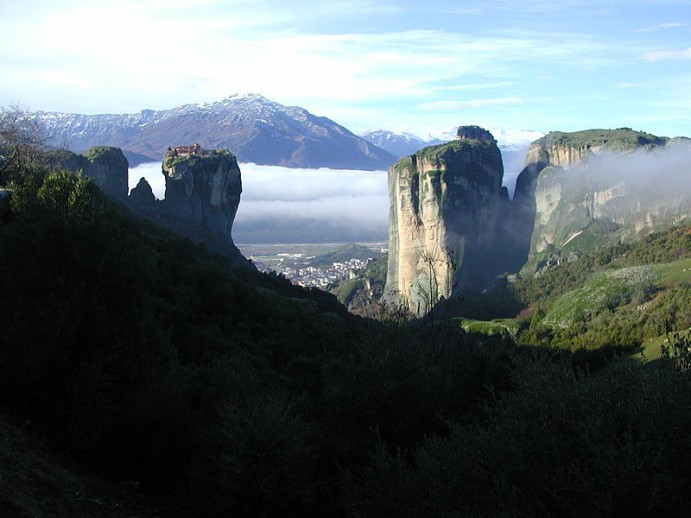 Cie McCullough Buschle | Cie McCullough Buschle lives with her dog Einstein and a cat named Burton Guster Took. She enjoys researching history through holidays, toys, and everyday objects. Cie is a sculptor and clay hand builder and spends her time traveling back in time to the Middle Ages as part of the Society for Creative Anachronism.