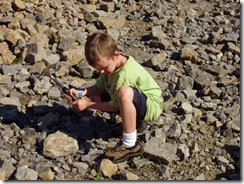 Little kids love to collect rocks, even if it's just a piece of gravel.  Even older kids get a kick out of working the gemstone mining station found at Howe Caverns, High Falls Gorge, and many theme parks.
Why not capitalize on that interest to introduce children to geology while scoring some nifty treasures prospecting at a real working quarry?
Rockhounds in New York have several options for gem mining at fee dig sites.
Gem Mining for Herkimer Diamonds
They're actually quartz crystals, but they sparkle like the real thing.  And, if you're lucky, you might find one big enough to turn into pendent or paperweight.
Herkimer Diamond Mines and KOA Kampground –  Located 1.5 hours from Albany.
Prospecting Admission Rates:$11.00/Adults; $9.00/Ages 5-12; Free/Ages 0-4.
Fee Includes:All-day Prospecting; Informational video; Museum admission; Use of hammer; Zip-lock Collector's bags.
Go for the day, or plan a vacation at the KOA Campground.
Group programs can be arranged a la carte, or take advantage of summer camps, home school outings, leadership programs, and Girl Scout or Boy Scout Camporees.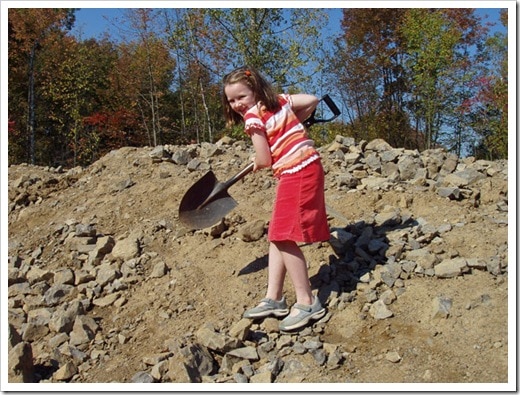 Crystal Grove Diamond Mine and Campground – Located 1.5 hours from Albany.
Ace of Diamonds Mine and Campground – Located 1.75 hours from Albany.
Prospecting Admission Rates: $9.50/8-Older; $4.50/Ages 7-Younger.
Fee Includes: All-day prospecting.
Prospecting tools are available for rental.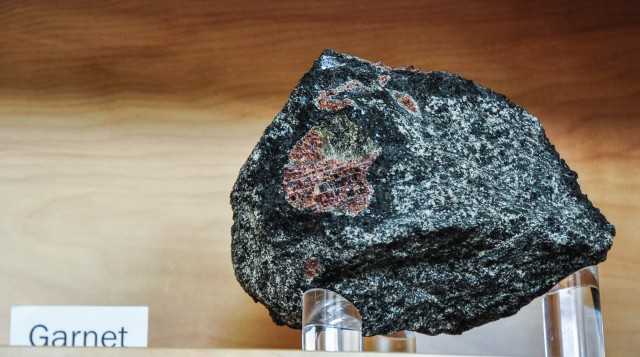 Gem Mining for Barton Garnets
The Barton garnet is the New York State Gem Stone.  This rare garnet, found only on Gore Mountain, has "an unusual and beautiful ruby red color that flashes in the sun."
Garnet Mine Tours – Located 1.25 hours from Albany.
Prospecting Admission Rates: $11.95/Adults; $7.95/Ages 7-14; Free/Ages 0-6; Seniors $10.95. Any rock and gemstones collected on tour are a dollar per pound.
Fee Includes:All-day Prospecting; Guided tour describing the history and geology of the Garnet Mine and how to find your own Garnet Gemstone; Gem cutting demonstrations.
Nearby Attractions: Natural Stone Bridge & Caves; Upper Hudson River Railroad.
Before You Go
Pack: Water, Sunscreen, Bug Spray, Eye Protection, Collection Bag/Bucket, Tools (They're usually available to rent, but if you can, bring a hammer & chisel & gloves for each prospector.)  Oh, and if you're kids are anything like mine, you might want to remind them to wear shoes!
Rockhounding Library
Rockhounding Resources
Rockhounding Beyond New York:
 You might like:
Sandra Foyt | Sandra Foyt inspires lifelong-learners to travel the world. A former education advocate and enrichment coach, she lived in Buenos Aires, Puerto Rico, the Virgin Islands, Washington, D.C., New York City, and Southern California before settling in Northeast NY with two teens, an outdoorsy husband, and a well-indulged Chocolate Lab. Sandra contributes to Being Latino, and her portfolio appears at www.SandraFoyt.com. Email: sandrafoyt@albanykid.com, Twitter @SandraFoyt.